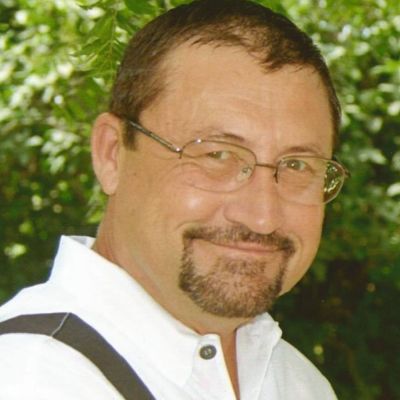 Thomas
Feldman
How do you know Thomas? Please share your stories and photos, and help spread the word about this page!
On Wednesday February 24, 2021, Thomas "Smiley" Eldon Feldman, loving husband, father and step-father passed away as a result of injuries sustained during a car accident at the age of 68.

Tom was born on February 8, 1953, to Eldon and Marina (Klein) Feldman in Dubuque, IA. He spent his formative years in Rickardsville, IA, before graduating from Leo High School in Holy Cross, IA in 1971. While in high school, he lived with his grandparents and was introduced to one of his life-long loves - farming.

Following high school, Tom proudly served in the Iowa National Guard from 1971-1977. While serving, he met and married his first love, Kathy Ann Kerper on November 20, 1976 in Sherrill, IA. Their union was blessed with two children, Angie and Michelle. Kathy unfortunately passed away on Valentine's Day in 1994.

Tom then lived in Dubuque, IA until he met and fulfilled his inherent potential for love with his current wife, Trudie King of Blunt, SD. Tom and Trudie were united in marriage on July 7, 2007, wherein Tom also gained his step-son, Shiloe King.

Tom spent the majority of his career as a pipeline, before returning to his true love - being a farmer. Tom's love of the land and livestock in his care was second to none.

Some of Tom's hobbies throughout life included being an avid baseball player for Rickardsville, IA, where he was known more by his nickname "Smiley" than anything else, which tells you a lot about the type of man Tom was. He was a man that would give you the shirt off his back. Literally. Once upon a time on a vacation in Deadwood, he was left alone for a short time, just to come back to find that he had switched shirts with a man simply because the other man "liked my shirt."

Tom also enjoyed his time playing softball for Little Ed's and being a part of the Pipefitters Union of Quad City, IA. But he was by far the biggest fan of the Iowa Hawkeyes, the Green Bay Packers, the White Sox and his Harley-Davidson motorcycle. Tom could go from talking in depth about his sports team, to dropping everything for a Saturday road trip across the state, just to have lunch at a fun little caf? a friend told them about.

Tom was preceded in death by his parents, his first wife Kathy and his daughter Michelle. He is survived by his loving wife Trudie, daughter Angie (Jeremy) Schmitt, step-son Shiloe King, brothers Brian (Connie) Sherrill, Bruce (Sara) Dyersville, Mark (Mary) Welton and Kevin (Ike) Dubuque, Brother-in-law Matt (Beth) King, Pierre, Sister-in-law Nancy (Robert) Knutson, Wasilla AK, Father-in-law Lowell King, Mother-in-law Thelma King, his two grandchildren, Kylee and Dylan, and all his nieces and nephews.

A funeral is scheduled for 10:00 AM Central Time Monday, March 1, to be held at the Blunt Community Center. In lieu of flowers, please send memorials to Iowa Children's Hospital, where Tom will be proudly performing the 1st quarter wave from on high.

For those unable to attend, the funeral can be viewed by clicking the live stream box at the top Tom's obituary page at www.isburgfuneralchapels.com

A memorial service will be held at a later date in Dubuque IA.
LINKS

Telegraph Herald
http://www.thonline.com
Memories
Looks like something went wrong.
Reload the page and try again.