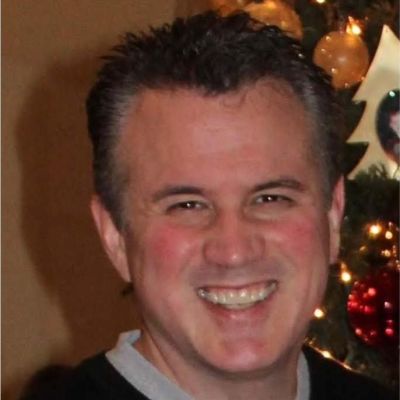 Thomas
Coogan
Join us in celebrating Thomas—please share your stories and photos, and help spread the word about this page!
Thomas George Coogan, beloved husband and father, died peacefully on Tuesday, March 29, 2022, with his wife, Molly, by his side at their home in South Carolina. He was 56 years old.

Tom was born to parents Joan and the late Robert "Bob" Coogan in 1965 in Westlake, OH. Tom graduated from St. Ignatius high school before attending Miami University where he met the love of his life and future wife. At Miami, Tom was a member of the Tau Kappa Epsilon fraternity, where he forged lifelong friendships, and captain of the university's rugby team, an experience he would say laid the foundation for much of his future success. Tom went on to work at Fidelity Investments where he would lead several major organizations as an executive during his over thirty years at the firm. Though Tom achieved much success over the course of his career, he was most proud of the relationships he was able to form and his reputation as a thoughtful leader who infused a people-first mindset into everything he did. He had been retired for several years, spent with his beloved family, dear friends that comprised his "wolfpack", and his trusty dog, Tiger. Tom was a quiet, dedicated philanthropist supporting many worthy causes.

Most of all, Tom was a devoted husband and father who loved to attend his children's sporting events and support them in all their pursuits. His three children, Jack, Patrick, and Maddie all remember the long drives with him to their various activities, always with the perfect wisdom and advice for the moment. Tom enjoyed spending time with his family, traveling to visit his friends, walking with his dogs, and rooting for his lifelong football team, The Ohio State Buckeyes. He is survived by his wife, Molly, his three children, Jack, Patrick, and Maddie, his mother, Joan, along with his sisters Lynne and Jan. He was predeceased by his sister, Cyd, in 2021 and his father, Robert, in 2008.

In lieu of flowers, donations to honor Tom can be directed to two of the organizations that were meaningful to him:

Partners Healthcare Systems, Inc. Mass General Hospital, 125 Nashua St., Suite 540 Boston, MA 02114-1106. "In loving memory of Thomas G. Coogan under the direction of Dr. Lori J. Wirth and Dr. Gilbert H. Daniels." Medfield Animal Shelter, Inc. P.O. Box 271 Medfield, MA 02052. A celebration of Tom's life will be held for family and friends on May 15th, 2022 from 2:00-6:00 at our home.
LINKS

The Boston Globe
http://www.boston.com/globe%20Or%20http:/www.legacy.com/obituaries