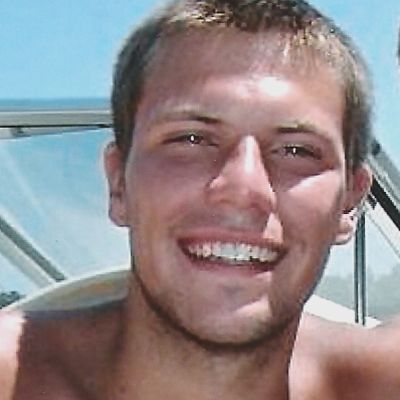 Thomas
Earl
Bolick
"There was a star danced, and under that was I born. " -- William Shakespeare, Much Ado About Nothing
Thomas Earl Bolick

September 5, 1985 - July 1, 2006



Biography

Thomas Earl Bolick, 20, of Raleigh, surrounded by family and close friends, died peacefully on the afternoon of Saturday, July 1, at WakeMed Raleigh.

Tom was born in Raleigh on September 5, 1985. Although his years were few, he accomplished much, not least of which was his creation of the network of close friends who, during his 20-month battle with cancer, returned in full measure the love and regard Tom felt for all of them.

Tom will be remembered for his unabashed enthusiasm for life, his kind and compassionate nature, and his uncanny ability to make people laugh. He loved children because he could be one of them. On church mission trips to Mexico and Jamaica, his greatest joy came from playing with local children. The only job he ever liked was working for the YMCA's after-school program. Had he lived, there is no doubt that he would have been a wonderful father to wonderful children.

He loved sports. Early on he became a Chicago Cubs fan, and, later, a fervent follower of the Atlanta Braves. He hated the Yankees. He loved college sports, being especially pleased when NC State was successful. He hated the Tarheels. He played soccer, baseball, basketball, and cross-country—none of them particularly well. Upon reaching Millbrook High School, however, he found his place on the track and field team—lettering twice, being named academic all-conference four times, and helping the 4x100 relay team to a fifth-place finish in the 2004 state mid-east regionals.

Along the way, Tom was a member of Boy Scout Troop 342. After years of hard work, and with steady encouragement from an extraordinary group of Scout leaders, Tom attained the rank of Eagle Scout in 2003.

He loved Millbrook High School, although he sometimes made it difficult for his teachers to love him back. Two who did love him, and who saw academic potential in him, were English teacher Mr. Duane Davis and US history teacher Ms.Lindy Poling. Largely because of Ms. Poling's support and encouragement, which later continued throughout his struggle with cancer, he was selected to attend North Carolina Boys' State and received the Nick Rowe Memorial Scholarship awarded by the North Carolina Vietnam Veterans. Millbrook's class of 2004 voted Tom "Most Likely to Exaggerate."

With scholarship in hand, he entered East Carolina University in the fall of 2004, hoping to major in political science. Although he would spend less than 3 months at ECU before becoming ill, he fell in love with the university. In this brief time, he pledged and was accepted into the Sigma Phi Epsilon fraternity (unbeknownst to his parents), where he quickly became a favorite "brother" and whose members, through their quick actions, saved his life when he suffered a massive cerebral hemorrhage on Halloween 2004. Following this incident, these same young men remained diligent in their support of Tom after his return home, keeping in constant touch with him and selling hundreds of "Sharing Hope" wristbands to benefit the American Brain Tumor Association.

Throughout his illness, the prospect of returning to ECU and the brothers of Sigma Phi Epsilon sustained and motivated him. Unfortunately, in spite of Tom's difficult and courageous battle against his disease, this return was not to be.

Tom's allies in his fight were the superb doctors associated with Pitt County Memorial Hospital, Duke University Medical Center, and the Preston Robert Tisch Brain Tumor Center at Duke. Tom and his family thank Dr. Doug Jones at Pitt Memorial, and, at Duke, Dr. David Reardon, Dr. Alan Friedman, Dr. James Vredenburgh, Dr. John Kirkpatrick, and, especially, Ms. Deborah "Hutch" Allen, all of whom worked tirelessly not only to treat but also to "share hope" with Tom.

Tom was predeceased by his grandparents, Clarence and Irene Bolick and Earl and Sue Melton, all of Hickory, NC; and uncle, Thomas Gordon Bolick, also of Hickory.

Tom is survived by his parents, William and Susan Bolick, and his much-loved sister Laney, all of Raleigh; his aunt, Marsha Moore Ellis, and cousin Paul Moore, of Lenoir, NC; his uncle and aunt, Wyant and Barbara Bolick, of Marietta, GA; and cousins Carmen Blakeslee, of Buford, GA, and Leighanne Pierce, of Dahlonega, GA.

Tom's family will receive friends on Wednesday evening, July 5, from 6:30 until 8:30 at Brown-Wynne funeral home on Millbrook Road in Raleigh. A celebration of Tom's life will be held at Grace Community Church in Raleigh beginning at 11 a.m. on Thursday, July 6.

In lieu of flowers, the family requests that memorial contributions be designated for the Thomas Earl Bolick Scholarship Fund and sent to the ECU Foundation, Office of Gift Records, 2200 South Charles Boulevard, Greenville Centre, Suite 1100, Greenville, NC 27858. These contributions will establish a scholarship for Millbrook High School students entering East Carolina University.