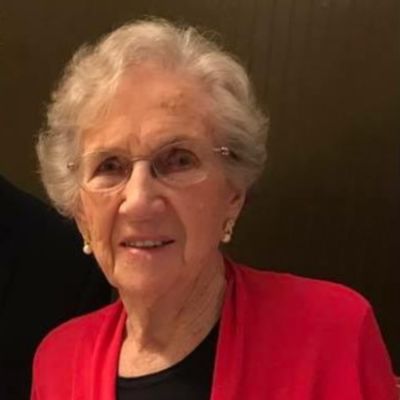 Theresa
Cain
What do you remember about Theresa? Share your stories and photos here, and invite others to come share their memories.
Theresa Ann Murry Cain, 98, passed away June 9, 2022, with her beloved children by her side. She was born on Cross Creek in rural Jackson County, Kansas, on January 20, 1924, the daughter of William A. and Mary Cecelia (McNeive) Murry, and the fifth of seven children in a tight-knit and loving Irish American farming family.

After Theresa's father died suddenly in 1931, her teenaged brothers?Bill, Tom and Frank?bore down to keep the farm running through the worst years of the Great Depression and beyond. Theresa attended a one-room schoolhouse until eighth grade, traveling to class on the family pony each day with her two sisters, Kathleen and Clare.

She attended her first two years of high school at Immaculate Conception Academy in St. Marys, but transferred to Emmett High School after Immaculate's sole mode of student transportation, an old hearse, gave up the ghost. While still in school, she helped support the family as a part-time clerk/typist with the Work Progress Administration (WPA). She graduated as the salutatorian of the Emmett High School Class of 1942.

Soon after, Theresa and a cousin, Virginia McNeive, pitched in on the home front to support the troops overseas by going to work at the Sunflower Army Ordnance Plant in De Soto, Kansas. Theresa labored alongside chemists in the laboratory, testing and carefully packing nitroglycerin for use in bombs and shells. Off the job, she embraced scrap drives: collecting metal, rubber and newspaper and honing the habits of frugality she would retain all her life.

When the war ended, Theresa used her laboratory training to land a job as a medical assistant with Topeka physicians John Cavanaugh and Hubert Harris. One evening, Theresa's brother, Bill, came home from a hunting trip with handsome Daniel O'Connell Cain. Sparks flew and Terry and Dan eventually married on September 29, 1956.

The new family grew quickly: Six children?Pat, Ann, Dan, Eileen, Clare, and Bridget?all arrived between 1957 and 1965. Terry stayed busy raising her kids while continuing part-time employment as a medical assistant. The children soon came to appreciate her fair but firm parenting style, and through the years, many of their friends benefited from her hospitality and generosity.

An excellent cook and hostess, Theresa always had an extra seat in the car, another plate at the table and one more sleeping bag for the floor. She was a valuable friend and reliable neighbor and often utilized her medical knowledge to diagnose rashes, remove ticks and provide splints and slings for the kids of the neighborhood.

Theresa loved music and, and until the very end, sang every day of her life. With a perfect memory for melody and lyrics, she could have been a champion on "Name That Tune." Theresa and Dan enjoyed the Topeka Jazz Workshop, band concerts in the park and listening to their beloved kings and queens of swing: Tommy Dorsey, Glenn Miller and Ella Fitzgerald.

Through the labors and joys of life, Dan and Theresa remained best friends and partners. They had joint ownership of farmland around Topeka and were surrounded for 65 years by many loyal friends. They played the card game Tripoley for over 40 years with the same couples. Countless highballs, laughs, appetizers and pennies were swapped and shared by the group through the decades.

Theresa was a member of the Jeffersonian Club and the Nautilus Club of College Hill. She also volunteered at her College Hill polling place. She was the consummate grandmother, but did not shy from occasionally threatening to produce the yardstick she kept over a kitchen doorway. She called it "the reminder" for any child or grandchild who strayed over the line.

Theresa's kindness and true heart were an unrelenting source of warmth and comfort to all who knew her. She always reminded her children to be thankful for their many blessings. As they tumbled out of the family station wagon at Randolph Elementary School each day and scattered toward the playground, she'd yell out the car window?much to the kids' chagrin?"Offer your day to the Lord!"

To anyone reading this obituary, she'd give the same advice.

Theresa is survived by her children: Patricia Rodewald (Lance), Beijing, China; Ann Cain (Bonar Menninger), Merriam, KS; Dan Cain III (Michelle), Kansas City, MO; Mary Eileen Cain, Lawrence, KS; Clare Stafford (George), Lawrence, KS; and Bridget Cain, Portland, OR; and grandchildren Theresa Rodewald (Matt Sherman), Thomas Rodewald, Grace Menninger, Clare Cain, Michael Cain, Ellen McGivern, Maura McGivern Kirby (Matt), Joseph McGivern, Helena Stafford, Owen Stafford and Abigail Bushman; her sister Clare Murry Johnson (George) of Sioux Falls, SD; as well as several nieces, nephews, great nieces, great nephews, and cousins. She was preceded in death by her husband, Dan O. Cain, and by her brothers, William Murry, Thomas Murry, Frank Murry, and Joseph Murry, and her sister, Mary Kathleen Murry Reding.

The family will greet family and friends beginning at 5 p.m., Thursday, June 16, followed by a parish rosary at 6:30 p.m. at Most Pure Heart of Mary Church, 3601 SW 17th St., Topeka, KS 66604. Mass of Christian Burial will be celebrated Friday, June 17, at 11 a.m. at the church. The family requests that masks be worn at the services.

Memorial contributions can be made to the Cain Land and Grain Value-Added Scholarship at Kansas State University and Catholic Relief Services to help Ukrainian families, sent in care of the Kevin Brennan Family Funeral Home, 2801 SW Urish Road, Topeka, Kansas 66614.

Condolences may be sent online to www.kevinbrennanfamily.com.
LINKS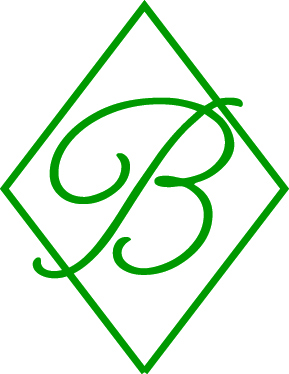 Kevin Brennan Family Funeral Home
Lawrence Journal-World
http://www2.ljworld.com