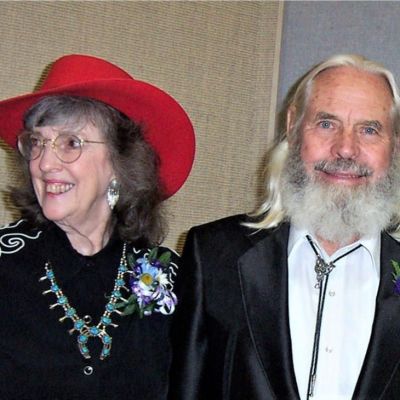 Theodore M. Stone and Joan S. (Barker)
Stone
Join us in celebrating Theodore M. Stone and Joan S. (Barker)—please share your stories and photos, and help spread the word about this page!
High school Classmates Lost to COVID.

Joan Sylvia (Barker) Stone left this world October 9th, 2021, age of 88y, after brief infection of COVID-19. Joan, a caring wife, mother, grandmother, sister and friend, is missed by grieving sisters, Kathleen Green and Penelope Krebs. Born on August 8th, 1933, Jamestown, NY, first child of Walter Barker and Mary (Lowers) Barker, family of seven children. This year was a special birthday celebrating her 88 years on the 8th day of the 8th month. Growing up in city neighborhood to 11y, the family moved to rural community. She was active in 4-H, raising 3 goats, over 100 pheasants, 3years, a calf, "Best of Show" 1st year at the fair, while being A-student and active in clubs.

Joan's first marriage was to a Canadian; and managed their photography business while starting their family of four sons. Returning to childhood home, Joan raised sons camping weekends, and introducing to many experiences, museums, Corning glass factory, fisheries, train museum, etc. -while, returning to her education, becoming X-Ray technician.

1976, Joan became "Transplanted Yankee" moving to Plainview, TX, working and expanding career, certification in mammography and sonography. Taking pride in home making it "My Little House on the Prairie". Losing Len Owens, widowed for second time, friendship with former classmate (Frewsburg High), Joan married Theodore Stone and joined the Church of Latter-Day Saints - an assembly Joan was joyful to be part. Couple started square dancing, refurbishing sailboat and sailing.

Surviving Joan are sons Mitchel and Mark Barker; two sisters; two grandsons Scott Barker (wife Lizzy) and Morgen Barker; granddaughter Kimberly Sanders (Travis); four great-grandchildren; daughter-in-law Karen Barker -AND ESPECIALLY faithful poodle, "Precious".

Theodore "Ted" Stone, Joan's attentive loving husband, survived Joan by 9 days, before also succumbing to COVID-19. Born to Helen Marie Stone and Theodore Roosevelt Stone on October 30, 1932, living in Ellicott Township, near Jamestown, NY, Ted was 2nd son, of 5 sons and one daughter. After graduating 1951, Frewsburg Central School, Ted served in the USArmy, during Korean War, radio communication specialist, led to membership of Texas-base Community Emergency Response Team, or CERT. Licensed at the highest, level 5, Ted could transmit over ALL amateur frequencies. He bowed out of volunteering recent years. In California, he was a welder for Southern Counties Gas Company.

Surviving Ted, three brothers: Robert (NM), Barry (NM), Ken (NY) and his sister Elaine Stone-Arthur (VA); son Jesse, daughter Sherry Lee Bowman, grandchildren and nieces and nephews. Ted was predeceased by his parents, son Ted Jr., and brother Roger.

Joan and Ted requested no service be held after their deaths. Family members request friends to reflect on favorite memories of Ted and Joan, spending time with loved ones and cherishing those moments.
LINKS
Hearst West Texas Call Center

Plainview Daily Herald
http://www.myplainview.com