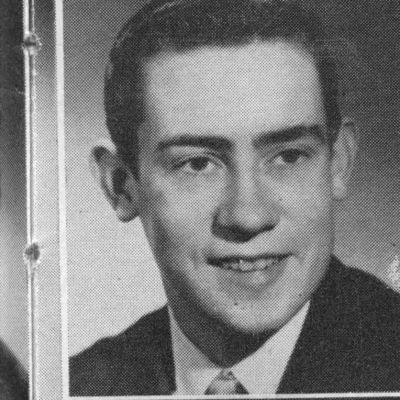 Terrence
Lee
Rea
Did you know Terrence? Please share your stories and photos, and help spread the word about this page!
Terrence "Terry" Lee Rea, 71, Sun City, Arizona, passed away Saturday, February 15, 2014. Terry was born in Gary, Indiana, on November 26, 1942. He graduated from Horace Mann High School in 1960. He attended Indiana University, in Bloomington, Indiana, and later completed his studies at IU Northwest, while working full time at Inland Steel. For many years, Terry worked in the Research Dept. of Inland Steel as a computer programmer.

He married Elizabeth Ann Moore on Dec. 7, 1963, in Gary, Indiana. They had two daughters TerriAnn, born in 1964 and Laura Linn, born in 1965. Throughout the 1960s and 1970s, the family lived in various areas of NW Indiana: Gary, Hessville, Cedar Lake, and Hebron. Terry and Elizabeth divorced in 1976. Terry lived in Indianapolis for several years in the late 1980s through the mid 1990s; he moved to Arizona in 1996.

Terry worked for several years as a computer programmer at the Arizona State Compensation Fund offices, in Phoenix, AZ. Terry retired in 2006. He enjoyed his retirement, had many friends, and did a lot of hobby business helping people with their home computers.

He was an avid fan of open-wheel racing, attended numerous qualification weekends and races at the Indianapolis Motor Speedway, and was part-owner of a Midget Racing car, driven by Sam Isenhower, in the late 70s/early 80s. Terry loved rock and roll music, and attended numerous concerts throughout the years. His ribald sense of humor earned him the nickname "Captain Gross," and his friends at the 1974 Indianapolis 500 awarded him their "Buffoon of the Year" award, for his generally obnoxious behavior. Terry was always the life of the party.

His mother, Anna Lee, had moved to Arizona in the late 1990s, and they shared a home in Glendale, AZ, for several years; she passed away in Feb. 2012. Terry later moved to a condo in Sun City West, AZ, where he lived until his death.

Terry's survivors include two daughters, TerriAnn [Brian] Rea-Gaustad, of Lebanon, Indiana, and Laura Linn Rea, of Arlington, Texas, grandchild Elizabeth Gaustad, of Lebanon, Indiana, brother Timothy [Sheila] Rea. Terry is also survived by his beloved companion, Susana Hernandez, of Peoria, Arizona. He was preceded in death by his parents, Max A. Rea and Anna Lee Rea.