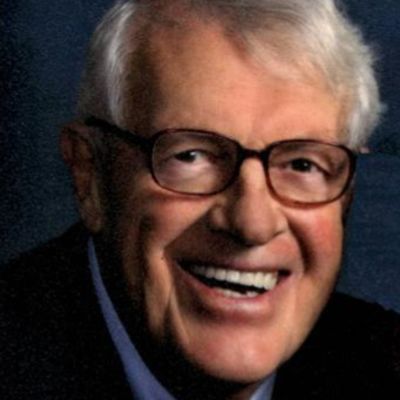 Ted
Taylor
Join us in celebrating Ted—please share your stories and photos, and help spread the word about this page!
Charlotte - Charles Edward (Ted) Taylor passed away Wednesday, November 2, surrounded by his loving, four children and ten days prior to his 87th birthday. Born November 12, 1935, in Youngstown, Ohio to Charles E. (Senior) and Irene C. Taylor, Ted attended the Culver Military Academy and Denison University. He went on to earn a Juris Doctor (JD) degree from the American University Washington College of Law. It was while he was in law school that Ted met his future wife of sixty-one years, Janice Powers Taylor.

Having practiced law for several years, Ted expanded into real estate development, and spent the rest of his career successfully, generating commercial and residential real estate in the greater Washington DC metro realm. Additionally, he was a founder and director of the Community Bank and Trust Company (now part of Bank of America). He also served as chairman of the board of 1st Commercial Bank.

After Northern Virginia living, Ted moved his family to a farm on the Wye River of the Eastern Shore of Maryland, where for the next twenty years he enjoyed the beauty and bounty of the Chesapeake Bay area. From there he and his wife spent many years in John's Island, Vero Beach, Fl and lastly moved to Charlotte, NC to be near their children.

While Ted enjoyed many activities, such as, tennis which he played skillfully throughout his life, he will best be remembered for his ardent passion for books. A voracious reader, Ted loved and devoured books and amassed an impressive collection that he was known to read and re-read.

He was a commanding force who plowed his path fearlessly, and a constant thinker and doer who expected the same from others. Though his imposing figure, sharp witted mind and analytic skills may have intimidated some, those who knew him, knew of his keen interest in their wellbeing and his profound generosity.

He is survived by his four children, Trent Taylor (Kim), Pamela Taylor Glass (Robert) Jason Taylor (Andie) and Brett Taylor (Lane); ten grandchildren and four great-grandchildren. His children believe he is now celebrating a reunion with his beloved wife, who passed in 2020. A private, family service will be held to honor his memory.
LINKS

Robertson Funeral & Cremation Service
The Star Democrat
http://www.stardem.com