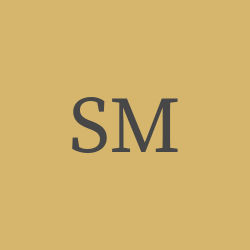 Suzanne
Miller
Help us celebrate Suzanne! Please share your stories and photos, and invite others who remember Suzanne.
Suzanne Zenk Miller died peacefully on May 10th, 2021. She was surrounded by the love of friends and family and the light from the art glass windows in her home, the K.C. DeRhodes house in South Bend IN. A private memorial to celebrate Suzanne's life will be held later this month.

Suzanne was born in Fairmont Minnesota on February 23, 1949, the daughter of Ervin and Elaine Saxen Zenk. She graduated from Welcome High School in 1967. Continuing a love of learning, Suzanne received a BA in Education from Gustavus Adolphus College St. Peter MN in 1971. She earned her Masters in Science of Education from Indiana University in 1978.

Suzanne married Tom Miller in Christ Chapel on the Gustavus campus in 1972. They moved to South Bend IN in 1978 where they spent their careers teaching at Indiana University South Bend. Tom began as a faculty member in Theatre and later became the Dean of the School of the Arts. Suzanne taught in the Department of Continuing Education and eventually became the director of the School of Continuing Education. Over her long career, she advocated for non-traditional students and taught hundreds of students skills in writing and public speech.

In 1978 Suzanne and Tom purchased the K.C. DeRhodes house (1906) designed by architect Frank Lloyd Wright. This icon of Prairie Style Architecture had been previously used by a social club and was in extreme disrepair. In addition to ambitious careers, Tom and Suzanne worked together for more than 40 years to completely restore the original architectural integrity of the house, both exterior and interior.

In 1980 Suzanne and a community of neighborhood women began West Washington Women's Literary Guild and Boogie Society. This was the beginning of a group of women who shared 40 years of friendship, reading, discussion, laughter, and advocacy. A truly lifelong commitment to this guild is a statement of who Suzanne was. Loyal, intellectual, and a hell of a lot of fun.

Suzanne's commitment to the K.C. DeRhodes house extended to her commitment to the city of South Bend. In her lifetime she was an advocate for the preservation of the history of South Bend's neighborhoods and homes through the South Bend Heritage Foundation and the West Washington Park Neighborhood Association. She worked to return her historic neighborhood to single-family homes. She had incredible skills as a public speaker and grant writer. Upon receiving the Wright Spirit Award, in 2021, The Frank Lloyd Wright Building Conservancy stated: "The restoration of the DeRhodes House has not only been a gift to the Wright world, it has served as an anchor to the revitalization of the urban neighborhood around it."

A love of art and design permeated all elements of Suzanne's life. She served for many years as a board member of the South Bend Museum of Art. Her impeccable taste and style permeated each of the residences she lived in South Bend where every room and garden was meticulous. She also always looked fantastic. Her signature personal style was iconic.

Suzanne was a strong feminist and a loyal friend. Her biological and chosen family extends throughout her neighborhood and across the country. She always had a party to go to, and a host of friends wherever she went. She loved to spend summers on the lake at South Haven MI and vacation in Chicago, visiting the Art Institute and the Miracle Mile.

She was a generous and beloved friend, sister, aunt, professor, and neighbor, who will be missed dearly by so many.

Suzanne was preceded in death by Tom in 2018, her parents, her sister, Joan Zenk, and her brother-in-law, Kevin Kollofski. She is survived by her immediate family Jane Kollofski (Fairmont MN); Elizabeth Zenk and Jim Trebatoski (Iola, WI and St. James City, FL); Linda and Kipp Bentley (Santa Fe, NM); nephew Oliver Kollofski (Fairmont MN); niece Lee Running (Omaha NE); and niece Claire Bentley Dale (San Francisco, CA).

Memorials can be made in her honor to the Near West Side Neighborhood Association, South Bend Heritage Foundation, or the South Bend Museum of Art. Palmer Funeral Homes are assisting with arrangements. Online condolences may be expressed to the family at www.palmerfuneralhomes.com.
LINKS
Palmer Funeral Home-Welsheimer Chapel
http://www.welsheimers.com
Fairmont Sentinel
http://www.fairmontsentinel.com

South Bend Tribune Memoriams
http://www.southbendtribune.com