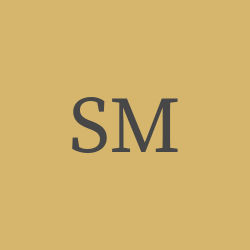 Suzanne
Martucci
How do you know Suzanne? Please share your stories and photos, and help spread the word about this page!
Suzanne Appleyard Martucci, age 89, died in her home in Chesapeake City, Maryland surrounded by her husband and family on February 17, 2021. She was born on March 30, 1931 to the late Harold and Katherine Appleyard. Sue was born in Atlantic City, NJ and spent her childhood in Margate, NJ. She eventually settled in Delaware after marrying Charlie, where they raised their family. Despite this, she always considered herself a "Jersey girl".

Sue graduated from Atlantic City HS, (1949). She was a proud alumni of Bucknell University, (1953). For most of her life she was a homemaker, Girl Scout leader, and foster parent to 7 children. When her oldest daughter began college, Sue decided to return to school and become a nurse. She graduated as one of the top students in her class from Nursing School of Wilmington (1974).

Sue was an award winning, accomplished needle woman focusing on cross-stitch and needlepoint. Her work was admired for its intricacy and museum quality. She was also an avid reader, a trait she shared with her children and grandchildren. Sue enjoyed playing bridge and played with the same group of neighbors for several decades.

Sue and Charlie loved to travel and they were able to have many amazing trips around the world. They considered themselves lucky to be able to share some of those adventures with their grandchildren.

Sue is survived by her husband of 67 years, Charlie; 3 daughters: Victoria Foraker (Bob) of Chesapeake City, MD, Katherine Lyons (Allen) of Oxford, PA, and Diane Mitchell (Bill) of South Bend, IN. She is the proud grandmother to Eric Foraker (Giovanna), Brittany Lyons, Benjamin Lyons (Amanda), William Mitchell (Courtney), and Chelsea Whitton (Carter) and 5 great-grandchildren.

Services will be private. In lieu of flowers, donations may be made payable to "Gift of Life Donor Program" and sent in care of R.T. Foard Funeral Home, P.O. Box 248, Rising Sun, MD 21911. To send an online condolence, please visit, www.rtfoard.com
LINKS

R.T. Foard Funeral Home, P.A.
The Press of Atlantic City
http://www.pressofatlanticcity.com