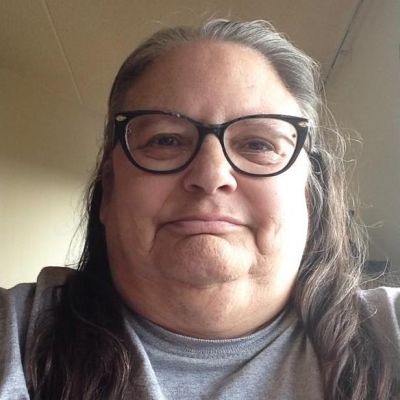 Susan
A.
Hood
Help us celebrate Susan! Please share your stories and photos, and invite others who remember Susan.
The world has lost a dear sister, aunt, daughter, niece, neighbor, and friend in the passing of our Sue, 61, of Keene, NH. Susan A. Hood passed away peacefully and with dignity in the comfort of her home on January 15, 2021. She will be missed by everyone blessed to have known her.

Susan's parents, Henry L. and Jane A. (Steady) Hood welcomed their daughter into the world on November 13, 1959, in Danville, PA, the third of four children. Susan spent her childhood in Danville, a 1977 graduate of Danville Senior High School, where she was a member of several clubs including the Latin Club and the Booster Club. She went on to attend Penn State University where she was awarded, with honors, a BS in Individual and Family Studies in 1987.

Susan's huge and caring heart set her life journey. She cherished her role as a loving and attentive aunt. She helped to raise her niece Jane who she sometimes "sprung" from high school to ride country roads. It was on just such a day that Aunt Sue yielded the wheel of her Dodge Ram truck, and Jane became a driver. Aunt Sue later drove her niece Madeline to her graduation at the Putney School in the same big green truck, blasting celebratory rock-n-roll all the way. And Aunt Sue loved watching her niece Audrey grow, attending her annual violin recitals in Kittery, ME, an event that heralded the start of summer and, as with other precious moments, brought the family together. Although Sue was never able to meet her great niece Agnes in person, she truly loved the videos, pictures, and stories that were shared with her. Susan was the keeper of generations of family photographs, many of the more recent taken by Sue with just as many showing her enjoying her time with her family. Hers was a loving and giving life.

Sue had a wide range of interests. She had a lifelong love of photography, capturing the beauty of the natural world and the personality of loved ones. She also enjoyed all sorts of sports, as a participant in her younger years and a dedicated fan later on. Susan was known to set her alarm for the wee hours so to enjoy golf or tennis matches played halfway round the world. She had a great love for music. While she had a decades-long fondness for Aerosmith, her most recent CD stack featured Emmy Lou Harris and Bob Dylan. In beginning to gently pack her life, we are reminded that Susan participated in local writing groups over the years and leaves behind a small collection of uplifting reflections of her Buddhist nature.

Susan was brilliant equal to her kindness and generosity. An avid reader, her collection of books included art history, science of the mind and natural history, Eastern philosophy and religion, and gentle fiction. More recently, Susan had begun using a Kindle for its light weight. She loved having a library at her fingertips and spent a good part of every day reading. And, Susan loved everything about cooking. She sought new and exciting recipes, made them better, and sent them off to family to make in their homes. Many of her recipes, marked with her modifications in the margins, carry the exclamation "Excellent! Make this!" She was always right! A knitter, a quilter, a collager...ever creating beauty.

Susan will be greatly missed by many, especially her brother, Craig Hood and his wife, Amy Brnger, of Eliot, ME; her sisters, Michele Hood and her wife, Debra Lukan of West Chesterfield, NH, Nancy Hood and her husband, Tom Jamison, of Putney, VT; her stepmother, Nancy Alcock-Hood, of Exeter, NH; her nieces, Audrey Hood, Madeline Veitch, E. Jane Hood; a nephew, Oliver Veitch; a great-niece, Agnes Pletch Kanashiro; an aunt, Margery Steady; and many, many cousins. Every neighbor and employee in her apartment building, Cleveland Place, has warm stories to share of Susan's smile, humor, and graciousness. She will be missed there, as well, a place she called home for 8 years.

Services and a celebration of Susan's life will be held privately by the family.

For those who wish, donations may be made in Susan's memory to the Monadnock Family Services, 64 Main Street, Keene, NH 03431.

The Foley Funeral Home of Keene is assisting the family with the arrangements. To offer online condolences to the family or to share special memories, please visit www.foleyfuneralhome.com
LINKS
Foley Funeral Home Inc.
https://www.dignitymemorial.com/funeral-homes/keene-nh/diluzio-foley-and-fletcher-funeral-homes/6763?amp%3Butm_medium=organic
The Danville News
http://www.danvillenews.net