Sue Ellen
Compton
Did you know Sue Ellen? Please share your stories and photos, and help spread the word about this page!
Ms. Sue Ellen Compton, 78, of Frederick, passed-away peacefully, surrounded by her children on Saturday, March 20, 2021 at Edenton Retirement Community.

She was born November 21, 1942 in Charleston, WV, a daughter of the late Lawrence and Margaret McElhinny. In addition to her parents, she was preceded in death by her sister, Martha Hunt.

Growing up on a farm in Elkview, WV on Frame Road, Sue Ellen was a tomboy who played with the cows, went fishing, climbed trees, was considered a great shot while hunting on the farm and at sixteen competed on a diving team. According to her cousin who grew up with her: "There was nothing she couldn't do, she was fearless".

Sue Ellen graduated from Elkview High School as Co-Valedictorian, and was a Member of the National Honor Society, Thespian and Dramatics Club, Pequonian Staff Newspaper, Prom Committee, Band, Head Majorette, and an attendant in the Homecoming Queen's Court. In her Antler Senior Yearbook, she was voted "Most likely to Succeed."

After High School, attending university, Sue Ellen was a member of the Alpha Lambda Delta, women's freshman honorary, and a Majorette, receiving her Bachelor's (Cum Laude) and Master's Degree +30 from Marshall University. While teaching Chemistry at Huntington East High School, Sue Ellen was selected as the "Best Teacher" first place winner by the Central Ohio Valley Section of the American Chemical Society as the Outstanding High School Chemistry Teacher in the Tri-State area for 1992.

From 1992 to 2002, Sue Ellen was part of the "Born to Boogie" Country Dancers performing in various venues such as the Marshall University Homecoming, Huntington Hill Top Festival, Ronceverte River Festival, Cabell County Fair, and Miss Ashland Area Scholarship Pageant, etc. The group also taught country dancing at Marshall University Continuing Education, and the Cabell County Vocational School. Sue Ellen was known "as a force" described by her dancing partner.

She retired as a physics/science, and chemistry teacher from Cabell County Public Schools in West Virginia for 25 years. Then moving to Maryland to be closer to her grandchildren, she taught honors chemistry at Middletown High School for five years. During her life, she loved to play tennis, kayak, dance, play cards and games with family/friends and solve puzzles.

Sue Ellen was a wonderful, fun and caring mother and grandmother. She will be greatly missed.

Sue Ellen is survived by her son Gregory L. Hall and wife Wendy Adeler Hall, daughter, Leah Hall Kohler and husband Christopher T. Kohler, grandchildren, Eden Hall and Paige Hall, sisters, Donna Brace and Rise Bailey, numerous nieces, and nephews.

Due to Covid-19 concerns, a private family ceremony will be held.

Online condolences may be shared at www.keeneybasford.com.
LINKS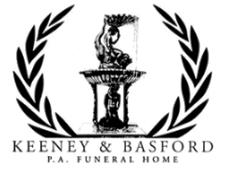 Keeney Basford Funeral Home
The Herald-Dispatch
http://www.herald-dispatch.com

Frederick News Post Memoriams
http://www.fredericknewspost.com