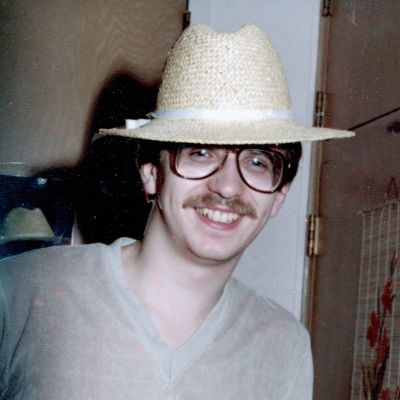 Steven
Bruce
Munson
Steve was a witty, charming and compassionate man who loved his family dearly. A downtown guy, he embraced bleeding edge technology and was passionate about music and his beloved Elgin.
Steven B. Munson was a North Side native who fell in love with Elgin when he moved there with his family in 1990 and later put his computer expertise to work for civic and social groups.

"He was drawn to Elgin, especially the sensibilities of the people who live here," said his wife of 27 years, Ruth. "He liked the feeling of living in a more urban area but also having the benefits that come with a small-town atmosphere."

A tireless advocate for his city, Mr. Munson co-founded BocaJump.com, a website promoting Elgin, and was president of the city's Downtown Neighborhood Association for several years.

"Steve's impact is seen and felt in every aspect of our organization," said Tonya Hudson, executive director of the association. "He launched our first professional website. He created a blog promoting our downtown long before most people even knew what a blog was. He launched our first electronic newsletter.

"Organizations like ours pay a lot of money for these kinds of services, but Steve gave it to us so freely."

Mr. Munson, 55, died Thursday, Sept. 29, at Provena St. Joseph Hospital in Elgin after a short battle with cancer.

Mr. Munson helped his wife, a former Republican state representative who served the 43rd District from 2002 to 2008, bring technology to her position in government. She tweeted from the floor of the Illinois House of Representatives, used Facebook as a constituent outreach tool and sent email newsletters to update her district.

"Just about everything I know about computers and technology, Steve taught me," she said. "He had an uncanny ability to understand the ramifications of using the Internet. He understood its importance."

A longtime board member for the United Way of Elgin, Mr. Munson most recently was its treasurer and adviser on technology issues.

"By volunteering his time and computer know-how, he saved the city tens of thousands of dollars," said Cherie Murphy, assistant to the city manager for community engagement in Elgin. "He was a wonderful example of how one person can make a huge difference in improving the lives of so many."

Born in Chicago, Mr. Munson graduated from Lane Tech High School in 1974 and received a bachelor's degree in electrical engineering from Northern Illinois University in 1981. He then worked as an electrical engineer for Triangle Package Machinery Co. in Chicago before signing on as a programmer for his wife's company, EveryWare Inc. in Elgin, in 1996.

The company develops and implements software applications to help businesses with productivity. Mr. Munson was chief innovation officer from 2002 until recently, when his health began to fail.

"Steve was so understated, one of the calmest, gentlest men I've ever known," Hudson said. "You'd never know he was the powerhouse he was."

Mr. Munson also is survived by a son, Ryan; a daughter, Olivia; his mother, Dorothy; and a brother, Robert.