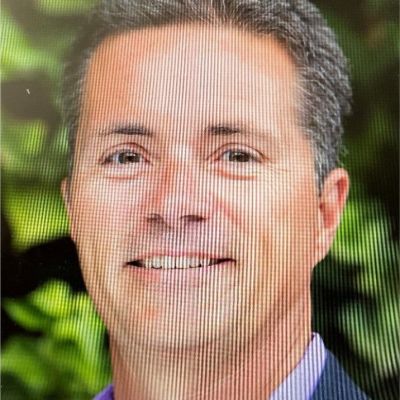 Steven
L.
Bertram
How do you know Steven? Please share your stories and photos, and help spread the word about this page!
Steve Bertram was "that person". He excelled as a father, husband, brother, son, leader, colleague, mentor, and friend; though, he was too humble to describe himself that way. Steve spent his whole life focused on others, in all the roles he filled. He was an engaged provider, and cheerleader of his family, who embraced his roles as husband and father. Steve was an enthusiastic fan of all his children's activities and was very proud of the young adults they have become. He was serious when necessary, but was always able to put others at ease. He consistently maintained his humor, even while facing the insurmountable challenge of his illness. A mission driven HR professional, with a unique drive and vision, who saw all people as valuable and deserving of support. Although the youngest of eight boys; whose older brothers could have easily forgotten about him, he instead was the glue that held them together across the globe. A spiritual person who connected with nature and the energy of the water; whether the Pacific Ocean, Portage lake, the Boardman river in Michigan, or the warm waters of the Caribbean where he could scuba dive with his sons. An adventurer who made his way to Nepal to trek to the base camp of Mt. Everest and who was preparing for a trip to Iceland when he received the news of his brain cancer. Steve was not a one dimensional person... except when it came to his coffee. You knew not to get between him and his coffee! Morning, daytime, evening?coffee was always his constant companion (typically in a cup from forever ago that must have been a biohazard!).

Steve, at 57, died on October 7th, two months after discovering he had two inoperable brain tumors. He was born, and grew up in, Traverse City, Michigan. The youngest of eight boys, his formative years were spent living in a single parent household due to his father's death when he was just six years old. Steve received his undergraduate degree at Western Michigan University and his MBA at Michigan State University. Steve started his professional life in HR at Upjohn in Kalamazoo, Michigan. It was there that he met the love of his life, Rebecca Pfeifer. Over time they had 3 children; Ian, Logan, and Jensen. The children are a testament to Becky and Steve's parenting skills and they all move towards their career and life goals with determination, while not forgetting to smell the flowers along the way.

Steve and Becky moved to Thousand Oaks with their expanding family in 1997 when he accepted a HR position at Amgen. After 18 years at Amgen, Steve retired for the first time. Retirement for Steve meant adventure. Soon after he was in Nepal with his buddies embarking on a three week trek climbing to Mt. Everest base camp. Several months later, Steve was convinced to return to the work world and accepted a position as the Senior Vice President, Chief People Officer at Atara Biotherapeutics. Steve again "retired" this past April?although he was still working with and supporting Atara in a consulting role when his illness interrupted his plans to pursue this opportunity and explore new corners of the world. In addition to his wife and three children, Steve is survived by his brothers Michael (Phyllis), John (Beverly), Kevin, Terry (Maria), Tom (Dawn), Kevin and several in-laws, nieces and nephews and other extended family members. In addition to both of his parents, John and Dorothy Bertram, Steve is predeceased by two brothers; Baby Joseph and James.

Memorial services will be held Saturday, October 30th at 11:00 am at the Conejo Mountain Funeral Home in Camarillo, CA. A luncheon will follow. In lieu of flowers the family asks you to consider a gift for scholarships at Camp Sequoia Lake to sponsor children without means to attend the summer camp Steve's children have been attending both as camper and counselor for 10 plus years.

(https://gofund.me/6ee2272e)

Steve left us with words to live by: "Do something that fuels your soul."
LINKS


Ventura County Star Memoriams
http://www.vcstar.com