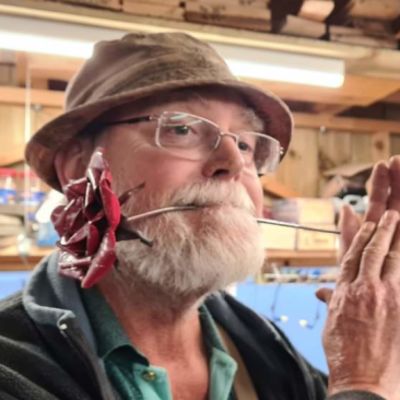 Steve
Fox
One of Steve's favourite past times was reminiscing. We would love to hear the stories of his past, it brings us great comfort and smiles.
Please read this first... Steve's first wish was to donate his body to Medical Science, the paperwork was filled in and signed. However, unfortunately this did not work out. His second wish was to have a simple, no fuss cremation and be returned to his family. Because he did not want a funeral/gathering, we have created this page to share all the love, memories and laughter from Steve's life.

One of Steve's favourite past times was reminiscing, and as a family we get great comfort hearing YOUR stories from his past. We are still learning new things about him and would love to know more.

Any memory, however long or short, or maybe just a few words would be amazing along with any pictures you have!

Steve was born on 30th December 1952 to George and Betty; he grew up in Barnsley with his sister Janice and brother Geoff.

He strongly disliked school and education and did not have fond memories of this time. His stories from this time were full of mischief and cunning ways to avoid the lessons he did not like. (Did you know he learnt to play the violin?)

Weirdly enough, his daughters and sons-in-law all work in education, resulting in him praising us and expressing how proud he is that 'we care and provide children with a positive experience.' The experience that he never got at school.

He had many jobs - from school age he worked with the local milkman, getting up and doing the milk round before heading to school, he worked at a relatives' electro plating company for a short time, before starting as an apprentice at the Steel Works in Sheffield at 16. Here he achieved many qualifications, before an accident caused bad burns to his face and hands. Once recovered, he was offered a teaching role for new young apprentices, but this didn't work out and encouraged a career change to Brook Motors in Huddersfield. After 25 years, this came to an end when a spinal injury forced him to retire through ill health.

In 1972 he met Angela, his wife, whilst busting some moves on the dance floor at The Stables club in Barnsley, wearing his crushed velvet flares. Angela's chat up line of 'Do you come here often?' solidified their relationship and 2 years later they were married and moved to Wakefield. They went on to have two daughters, Emma and Hannah. He loved his family life, devoting his time to caring for and looking after family members. He would always put his family first, giving up smoking and even his beloved Corvette Stingray to support his children. Then came the third child, Lucy, in the form of a Manchester Terrier with attitude. They were inseparable. Finally, along came his Granddaughter Olivia, the apple of his eye. For her, nothing was too much trouble and in between her visits he would create new, exciting things for her: a rope swing, a fairy garden and a full-sized zip line! We all had a lot of fun on that!

In 2002, Steve made the decision to move to the Isle of Skye, Scotland. This was his dream. They found a house with a view they fell in love with and spent 21 years making their visions a reality. He had a problem solver attitude. 'Don't dwell on the problem, find a solution!' During this time on Skye dad created and rehearsed numerous death-defying stunts on the ride on lawn mower, often needing rescuing. Here he was able to utilise all of his skills and became a Landscaper, Builder, Plumber, Fencer, Interior Decorator, Electrician, Lumberjack, Mechanic, Welder, Captain and Fisherman, Carpenter and many more... Even gaining the title of 'Laird of Glencairn.' (Thanks to a Christmas present giving him a generous square foot of land in Caithness). He could fix just about anything, even if he didn't know how he would sit down and work it out, step by step, making extra parts or watching YouTube videos to help. We all used to say, 'If Dad can't fix it, it's f**ked'. He used to be the go-to mechanic for friends and family in Yorkshire as he loved cars and engines, often labouring for free. Car garages had nothing on him, there wasn't a tool he didn't have!

As a part of his Isle of Skye house renovation, he built himself a Man Shed, but in 2017, it burnt down. (Steve's garage in Yorkshire also burnt down - so let us know if this 'sparks' any memories.) This spurred him onto building his ULTIMATE Man Shed containing everything that he could ever want. It was his happy place where he loved to spend any spare time he had, with the wood burning fire, sitting on his 'Subs' bench with a pint of tea, his favourite tunes and the best view of Loch Harport. He had quite an eclectic music taste: Gabrielle, A Flock of Seagulls and Skerryvore (who he managed to see live in Elgin for his 70th birthday!) If it wasn't for Steve and this shed, his daughters and son-in-law's business/side hobbies wouldn't have been achievable. He taught, advised, constructively criticised and praised us for what we all managed to achieve. He loved watching us work, create and make our ideas a reality.

Even though he wasn't a traveller, more of a home bird, we managed to take him to the Isle of Uist, Wick, Edinburgh, Elgin, Perth, Pitlochry and Kilmartin (to name a few) where he visited a few places from his bucket list. His family literally dragged him to see Whaligoe Steps as he didn't have the strength to walk but still wanted to see them for himself and experience them.

He had a keen interest in the world and how it worked but did this from his recliner in the living room, flicking between all the world news channels on Sky, often grumbling to himself about the 'state of things.'

He was the bird father to many generations of house sparrows, robins, finches and tits. He made bird houses in various styles: caravans, Swiss chalets, flats, semi-detached and detached. He would then wait and watch with keen interest to see which birds would use them, keeping count on how many clutches had been born from each. He even spent a small fortune on buying their favourite, fruity bird feed, often sitting on the front bench mimicking their tuneful whistles.

In 2007, he and a group of middle aged, Skye locals decided to come together and rejuvenate the pier in the local village. Steve became the Secretary of Carbost Pier Ltd and played a huge role, helping them gain charity status, where they proceeded to achieve a functional waterfront. This has encouraged locals and tourists to visit and bring life into the village. Through the planned phases, Carbost Waterfront helped provide business and job opportunities for locals. He made numerous benches and a notice board which he installed himself. He made great friends and was proud that he was part of making a difference to the local community.

When you look around, you see him everywhere. He was part of everything, and despite it being a sad thought that he is not with us anymore, he is still here in all the memories we have and want to share. So, please share anything and everything. Let's keep his memory alive!