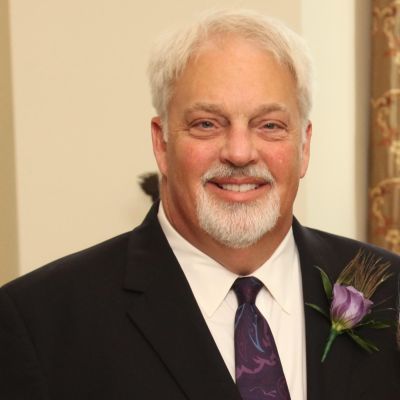 Stephen
Ross
Patchin
Did you know Stephen? Please share your stories and photos, and help spread the word about this page!
Stephen Ross Patchin, 62, of Rockport, Texas was called home to his Lord on Monday September 20, 2021.

Steve was born November 4, 1958 in Indiana, Pennsylvania. He graduated from Indiana High School in 1976, and Indiana University of Pennsylvania in 1982. There he earned a Bachelor of Science from the School of Business with a major in Business Administration. After graduation he was employed by Royal Oil and Gas Corporation. In 1982, Steve married his wife - Lisa Kegel Patchin.

Steve dedicated his entire professional career to Royal Oil and Gas Corporation, serving as its President for 36 years. Steve was a devoted husband, father, and grandfather. He was an active outdoor enthusiast and conservationist who traveled to six continents hunting, fishing, golfing, skiing, and scuba diving. He truly enjoyed life. In addition, Steve was committed to civic and community service. His community service has included, but was not limited to, Member Order of DeMolay, Committee Member of Penn's Woods Council Boy Scouts of America, Board of Directors Foundation for IUP, Member of Indiana Rotary Club, Board of Directors for Indiana County YMCA, Committee Member for Indiana County Chamber of Commerce, Board of Governors for Indiana Country Club, Leader for Indiana Arts Council New York City Trip, Board of Directors for Beachcombers Club, and Committee Member of Corpus Christi Art Museum.

Steve was preceded in death by his parents Carl Eugene Patchin and Phyllis Mask Patchin. Steve is survived by his elder brother, Carl Eugene Patchin, Jr. and his wife, Cindy Patchin.

Steve is survived by his loving wife of 39 years, Lisa Kegel Patchin, and their children and grandchildren: Steve's eldest daughter, Dominique Patchin Bauer, her husband Jason Ray Bauer and their children, Riley Thomas Bauer and Alyssa Rae Bauer, of Rockport, Texas; Steve's son, Stuart Ross Patchin, his wife Erica Ann Patchin, and their daughter Caroline Emma Patchin, of Corpus Christi, Texas; and, by Steve's youngest daughter, Katrina Patchin Greiner, her husband Jonathan Carl Greiner and their children, Jackson Carl Greiner and Annabelle Claire Greiner, of San Antonio, Texas. .

Funeral arrangements are being handled by Seaside Funeral Home in Corpus Christi, Texas. Visiting hours will be from 4:00pm to 7:00pm on Wednesday, September 29, 2021.

A Funeral Service will be officiated by Reverend Dr. Charles Stewart Blackshear at the First Presbyterian Church in Corpus Christi, Texas on Thursday, September 30, 2021 at 11:00am.

In lieu of flowers, contributions will gladly be received in his memory by the Juvenile Diabetes Research Foundation.
LINKS

The Indiana Gazette
http://www.indianagazette.com