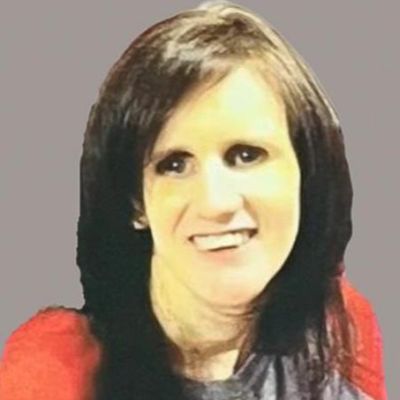 Stephanie
Kay
Ferrell
Join us in celebrating Stephanie—please share your stories and photos, and help spread the word about this page!
Stephanie is now resting in the arms of Jesus; therefore, her family announces the passing of Stephanie Kay Ferrell, on Friday, December 2, 2022.

Stephanie was born on July 1, 1984, in Gainesville, Texas to Bryan and Kimberly Dishman Ferrell. At the age of 5, Stephanie's family moved to Clifton, Texas, where she attended kindergarten through her junior year in high school. During this time, Stephanie participated in many activities. In high school, she was a member of the band and drum line. She especially loved activities at First Baptist Church.

In 2002, the family moved to Gainesville, where she graduated from high school in 2003. Upon graduation, Stephanie attended North Central Texas College and received her Certificate in Office Systems Technology in 2006. Stephanie was employed with Gainesville ISD, in the middle school and administration offices.

Stephanie's passions in life were her family and talking to anyone who would listen. She loved to sing all kinds of songs, but primarily she loved singing praise and worship songs. She made friends everywhere she lived and enjoyed visiting elderly people in the neighborhoods where they lived.

Stephanie loved cheering on her favorite football teams, playing cards, dominoes, and Yahtzee. The love of her life was being an Aunt to Zoey and Charly.

Stephanie was preceded in death by her two grandfathers, Jim (Gran) Ferrell, Larry (Papa Grouch) Amoroso and Grandma, Carolyn Amoroso.

Stephanie is survived by her parents, brother, James and his wife, Whitney, nieces Zoey and Charly Ferrell, grandmother, Sue Ferrell, and a host of aunts, uncles, and cousins.

Please join the family for a Celebration of Life on Thursday, December 15, 2022, at 1:30pm at Crossroads Baptist Church, 2201 W. California St, Gainesville, TX.

The family would like to give a special thanks to longtime caregiver and best friend Peggy French.

Stephanie was an active member of Bones Chapel Baptist. The family kindly requests memorial contributions be made in Stephanie's name, to Bones Chapel Baptist, at P.O. Box 310, Whitesboro, Texas 76273.
LINKS

Mulkey-Mason Funeral Home - Lewsville
http://www.mulkeymasonlewisville.com
Clifton Record
http://bosquecountytoday.com