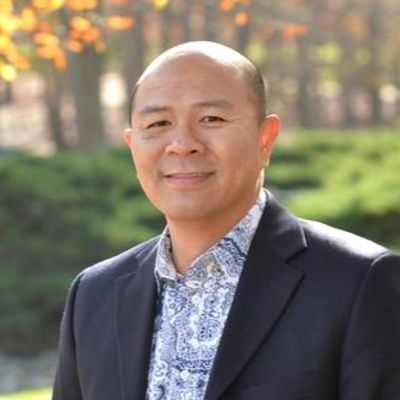 Sonny
Truong
Vu
Help us celebrate Sonny! Please share your stories and photos, and invite others who remember Sonny.
Sonny Truong Vu, 54, of Charlotte, NC, lived his life to the fullest and with gusto. From his humble beginnings in Jefferson, IA, he ranked top in state for the Spanish-literacy competition and was salutatorian of his high school. Mr. Vu was awarded a scholarship to attend Boston University where he attained a degree in electrical engineering and an MBA from The University of North Carolina at Charlotte.

Mr. Vu was generous with his time and financial successes. Growing up, he naturally took on the role of mentor and tutor to his younger sister. He was a source of knowledge among his six older siblings and a confidante to all. As a teenager, his many summers were spent working various jobs with family. Mr. Vu possessed the intrinsic ability to make the time fun-filled with his keen sense of observation, humor, philosophical musings, and laughter.

Outside of his technical work, he pursued his passions of wine tastings, snow skiing, and obtaining objet de beaut?. Mr. Vu has traversed the entire globe, some of which he subsidized for his family and friends to enjoy, indulging his love for architecture, appreciation of art, engaging his palate with exotic delicacies, participating in local traditions, and acquiring artisanal treasures.

In his later years, Mr. Vu took an interest in interior design and renovations, which thoroughly satiated his creative side. He worked on complex projects employing utter dedication and precision, combining his talent of creation and technical design.

In the end, Mr. Vu's bright light was extinguished far too soon. His quick wit, charming personality, ready smile, and infectious laughter will be missed by family and friends.

Mr. Vu joins his parents, On Thi and Cuu Van Vu, in heaven. He is survived by older sister Thuan, her husband and their children, brother Hoa, his wife and their children, sister Hiep, her husband and their children, brother Tien, his wife and their children, sister Thanh, her husband and their children, sister Hong and her children, and younger sister Tienne.

The funeral Mass is at 10:30 AM Friday April 23, 2021 at St. Thomas Aquinas Catholic Church, 1400 Suther Road, Charlotte NC 28213.

Online condolences may be shared at www.wilsonfuneralservices.com.
LINKS

The Charlotte Observer
http://www.charlotteobserver.com