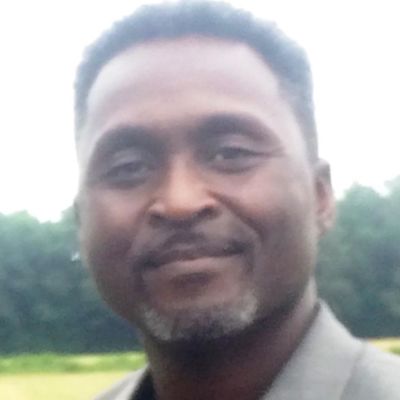 Sonnie
Lee
Stevens
How do you know Sonnie? Please share your stories and photos, and help spread the word about this page!
Major Sonnie Lee Stevens, affectionately known amongst his family as "Lee Dot" was born on January 29, 1963 to the late Sonnie B. Stevens and Joyce Stevens in Sampson County, NC. He went home to be with the Lord on August 31, 2021.

Major Stevens received his early education in the Sampson County Public School System. He went to UNC Chapel Hill, NC to further his education where he earned a Bachelor of Arts in Chemistry degree. He began faithful service in the Air Force in 1992. In 2001, he earned his Nursing Degree and went on to be a commissioned officer in United States Air Force Nurse Corps. He served 22 active duty years, and had 29 total years of service in the United States Air Force. Major Stevens was actively serving at Seymour Johnson Air Force Base, Goldsboro, NC.

Major Stevens worshipped faithfully at the Greater Six Runs Missionary Baptist Church in Turkey, NC before joining the Air Force. He was a lead singer and a choir director for many years. Prior to his college entrance, Major Stevens was also a key member of his father's and uncles group, "The Jerusalem Travelers", where he traveled and sang with them for countless years. After joining the USAF, Major Stevens always found a church family to worship with. Singing and listening to music were two of his passions. He also enjoyed talking with people about Biblical truth and the goodness of God.

Major Stevens was a loving husband, father, brother, nephew, uncle, cousin and a friend to many. His memory will be cherished and kept alive by the love of his life and adoring eternal wife, Shamana Stevens of Goldsboro, NC; two sons, Shalom Stevens and Shaddai Stevens of Goldsboro, NC; sister, Jean Joyner (James) of Faison, NC; brother, Randolph Stevens (Angeligue) of Kempner, TX; nieces, nephews, family members and friends. Major Stevens also had a very special second mom, Judy Stephenson Clark (Ben) of Mississippi and his best friend/brother, Charles Campbell.

Major Stevens was so compassionate that during his father's terminal illness, he requested a humanitarian reassignment to Seymour Johnson Air Force Base to the closer home to help his father during his final days. He will be remembered as an outstanding Father and loving Husband, for his beautiful, anointed singing abilities, his humble soft spoken spirit, a contagious smile and most importantly, as a man who walked with the Lord. Major Stevens will be deeply missed by his beloved wife, sons, sister, brother, co-workers and a host of many other family and friends.

The family will receive friends on Saturday, September 11, 2021 from 10:00 - 11:00 a.m. at Seymour Funeral Home, 1300 Wayne Memorial Drive, Goldsboro, NC. A service to celebrate the well-lived life of Major Stevens will follow at 11:00 a.m. in the chapel. His service will conclude on the front lawn of Seymour Funeral Home with full military honors.

Online condolences may be sent to the family at www.seymourfuneralhome.com.
LINKS
Seymour Funeral Home and Cremation Service
http://www.seymourfuneralhome.com
The Sampson Independent
http://www.clintonnc.com