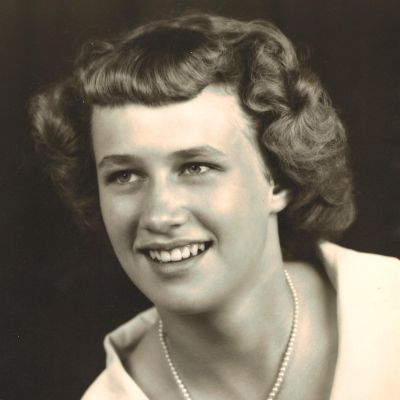 Shirley
"Jan"
Hotubbee
Did you know Shirley? Please share your stories and photos, and help spread the word about this page!
Shirley J. Hotubbee "Jan" (Whitten) was born on November 18, 1934 in Henryetta, Oklahoma to Roy Lafayette Byrnes and Mae Louise Byrnes. She went to be with her Lord on April 8, 2021 at her home in Antlers with her beloved family at her side.

Jan graduated from Hartshorne High School in 1953. She then continued her education in OKC at Draughns Business School. While attending Draughns she lived at the YWCA. She worked as a nanny while she finished her education.

She married Donald Roe in 1954. Mike, David, and Jana Kay were soon added to the family. Jan married Lewis Whitten in 1963. The new family raised the children in Dustin and then Antlers.

After the children were raised Jan and Lewis retired in Centerpoint, Oklahoma. However, their retirement plans were cut short by Lewis' untimely passing. Jan found love again with Benjo Hotubbee. They spent the next 18 years of their lives serving the Lord, in Moyers, Buffalo Valley, and Centerpoint Baptist Churches. The two were truly warriors for the Lord. Benjo passed away leaving Jan widowed again. She moved back to Antlers and spent the rest of her life serving the Lord at Antlers First Baptist Church.

She was the first smiling face to greet you as you walked into First National Bank in Antlers for 20 years. She was a beautiful woman, inside and out. She loved to serve and always could be found working tirelessly behind the scenes at every church she ever attended. She never liked any attention and did everything she could do to avoid the limelight.

She loved her little sister, children, grandchildren, and great- grandchildren. She always put God first, family second, and everything else came in third. You found her always with a smile because of that faith and love. She was a wife, mother, grandmother, friend, a wonderful example, and an inspiration to many.

She loved to sing and dance, today she's doing both on streets of gold!

Jan was preceded in death by her parents: Roy and Mae Byrnes; and two spouses: Lewis Whitten and Ben Joe Hotubbee.

She leaves behind to cherish her memory: her children: Mike and Maxine Roe of Savannah, OK, David Roe of Sand Springs, OK, and Jana and Mike Wallace of Antlers, OK; sister: Katherine Sue Cook; grandchildren: Shalon Roe, Melissa Roe, Eva and Baron Burgess, Michael Roe, Anthony and Kristi Roe, Justin Roe, Courtney and Joe Ranallo, and Colten Wallace; great-grandchildren: Brea Roe, Bridget Burgess, Blaine Burgess, Britlee Burgess, Parker Roe, Lily Kate Roe, Joey Ranallo, Justice Ranallo, Ryan Ranallo, and Cooper Wallace; as well as her Hotubbee family: children: Joe and Cindy Hotubbee, Jon and Gala Hotubbee, and Marla and Joe Hill; grandchildren: Kristy and Frank Turnage, Misty and Dustin Joyner, Nicole Gilliam, Natalie Gilliam, Jessica and Paul Felder, Aaron and Megan Hall, as well as many great grandchildren and one great-great-grandchild.

A celebration of Jan's life will take place on May 1, 2021 at 11AM Centerpoint Cemetery in Wilburton, Oklahoma.

Services have been entrusted with Serenity Funeral Service of Antlers, OK.
LINKS
Serenity Funeral Service
http://www.serenityantlers.com
News-Capital & Democrat
http://www.mcalesternews.com