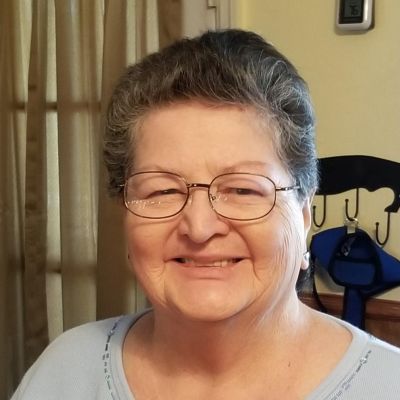 Shirley
Mae
Coger
Did you know Shirley? Please share your stories and photos, and help spread the word about this page!
Shirley Mae Coger, 77, passed away peacefully in the Robert Lee Care Center, on March 10, 2022, surrounded by family. She was born Shirley Mae Goley on March 30, 1944, in Eldorado, Arkansas, to William Goley and Vera Phillips Goley. Shirley worked hard all of her life; she loved her family, and she loved her pets so much. One of the things Shirley loved to do was make quilts and blankets for her family and friends, including her grandchildren and great grandchildren. For those who received those, the homemade items will always, always be treasured.

Shirley is preceded in death by her parents William Goley and Vera Phillips Goley, and a granddaughter Melinda Jane Gill.

Survivors are: Son Michael Elmer Coger and Leslie Stephen Anderson of Robert Lee, Son Mark Curtis Coger and Donna Marie Mann of Ballard, West Virginia, and daughter Vera Jane and son-in-law Kevin Tate of Clearwater, Florida.

In addition, she is also survived by grandchildren: Abigail Kate Coger, Cayden Joe Coger, Sharon Tate, Frank Tate, Jennifer Tate, and Michael Tate. Also including great grandchildren Peytyn Schneider, Regan Tate, Logan Alexander, Johnny Alexander.

Graveside services will be held at a later date. Memorials may be made to Robert Lee United Methodist Church Parsonage Fund, or a charity of your choice.

A LEGACY OF LOVE

A mother, a grandma, and a great grandma too.

This is the legacy we have from you.

You taught us love and how to fight,

You gave us strength and you gave us might.

A stronger person would be hard to find,

And in your heart, you were always kind.

You fought for us all in one way or another,

Not just as a mother.

For all of us you gave your best,

Now the time has come for you to rest.

So go in peace, you've earned your sleep,

Your love in our hearts, we'll eternally keep.
LINKS
SHAFFER FUNERAL HOME/SAN ANGELO
The Observer Enterprise
http://www.observerenterprise.com