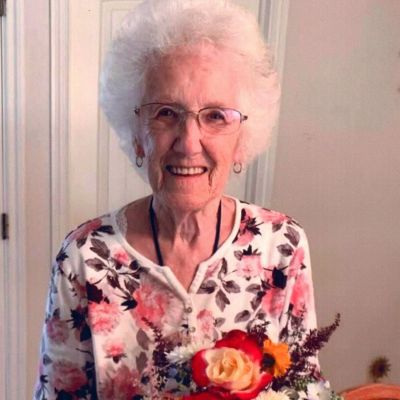 Shirley Ann (Curtis) (Helgeland)
Hall
Join us in celebrating Shirley Ann (Curtis) (Helgeland)—please share your stories and photos, and help spread the word about this page!
Shirley Ann (Curtis) (Helgeland) Hall, 98, passed away January 17, 2022, in Marysville, WA. She was born July 19, 1923 in Granite Falls, WA to Alanson and Esther (Anderson) Curtis, the second of four children, in the house that is currently the Granite Falls Historical Museum. Not one to be outdone by her three brothers, at the age of 5 she climbed the water tower and fell, breaking her arm and then spent an extended time in the hospital. She was very close to her brothers George, Bob, and Alan. Unfortunately, her brother Bob passed away at the age of 12. She grew up in Granite Falls, graduating from High School in 1941.
She loved dancing and met her future husband Harold Helgeland at a local dance. She moved to the Sisco Heights area after their marriage in 1947. They raised their four children on the property that was homesteaded by Harold's parents. It remained in the family name for nearly 100 yrs. They sadly lost their son Carl just shy of his 5th birthday due to leukemia, a hurt that stayed with her throughout her life.
Over the years they enjoyed dancing, bowling, and spending time clam digging at Pacific Beach and Camano Island. They were long time members of the Sisco Heights Community Club. She spent many years working as a salesclerk at Gordon Duskin's Vienna Bakery in Arlington, and then at Meier's Clothing Store. After Harold passed away, she moved to Marysville, WA in 1981 where she spent the remainder of her life.
In 1983 she married Ray Hall. They became snowbirds along with a group of close friends and relatives, and spent many winters in Yuma AZ. She enjoyed playing golf and growing citrus trees there. After Ray passed, she returned to Marysville permanently to be close to her family.
Shirley loved spending time with family more than anything. It was a family tradition to celebrate everyone's birthday every year and this tradition lives on in each of her extended families. She loved gardening and always had the most beautiful flower beds in the neighborhood. She loved cooking and has shared many treasured family recipes including krumkake and lefse. She was very proud of her Norwegian heritage. A dedicated homemaker, her home was always spotless and decorated for all the holidays. She was also a die-hard Mariners fan.
She lived independently in her own home until the age of 96 when she moved into an Assisted Living Facility. She spent her final months in A Holistic Home in Marysville. We are forever grateful for the loving care she received there.
Shirley is survived by her children Loretta Bates, Curt Helgeland (Mary), and Carol Underwood (Steve), grandchildren Chris Bates, Lisa Bates Perkins (Tom), Kyla Helgeland Alexander (Thomas), Erin Helgeland Luhr, Katie Underwood Palmer (Chase), Bryce Underwood (Brenda), 20 great-grandchildren, 1 great-great-grandchild and many beloved extended family members.
She was preceded in death by her parents, her three brothers, her son Carl, her husbands Harold Helgeland and Ray Hall, her son-in-law Carl Bates, and her grandson Jeff Bates.
A graveside service will be held at Arlington Cemetery on Monday January 24, 2022 @ 1:00 PM. The family hopes to have an outdoor celebration of life at a later date.
Donations suggested to Children's Hospital, Seattle, WA.
LINKS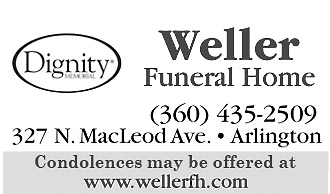 The Daily Herald Obituaries
https://www.legacy.com/obituaries/heraldnet