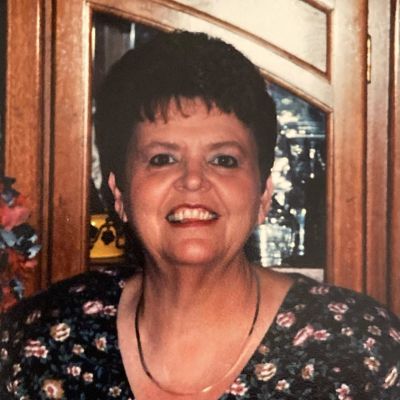 Sherryl
Lynn Paulk
Stolz
Did you know Sherryl? Please share your stories and photos, and help spread the word about this page!
Sherryl Lynn Paulk Stolz, known by family and friends as Nonnie, was called home to our Lord on Sunday, June 20, 2021, at 3:20pm. She left this world peacefully and surrounded by love and her daughter, Sarah Lawson and son-in-law, David Lawson, and granddaughters Kaylynn and Karlee Lawson. She was preceded in death by her loving and beloved husband of 47 years, Leon D. Stolz, just 5 months prior on January 20, 2021.

Her life was a living example of her favorite Bible verse, Ephesians 4:32 ? "And be kind and compassionate to one another, forgiving one another, just as God also forgave you in Christ."

She loved to love on people. It did not matter if you were "blood-kin" or not, once you stepped into her kitchen, you were family. Everyone has a place at Nonnie's kitchen bar, where you could bring your troubles and heartaches to be loved on, consoled, or given the hard truth to "get it together, pick yourself up and move on." And if you left with an empty belly that was your own fault because there was going to be plenty of deliciousness served, liberally spiced with all the love Nonnie had to give.

She treasured her family and embraced every moment with them. She especially loved her role as mother and grandmother. She had a vivacious personality and always made people around her laugh. She made friends everywhere she went and filled the world around her with love.

Nonnie was born Sherryl Lynn Paulk on October 18, 1945, in Kingsville, Texas?the third of five children of Montie and Kathleen Paulk. A precocious child, one of her strongest childhood memories was breaking the same arm three times as a child: the first time from falling off a doghouse; the second, after falling off the roof after being convinced by her siblings that she could really fly if she tried hard enough; and the final broken arm occurring after she fell while getting on her brother Bud's bike.

Around the age of 5, she learned to play the accordion and the piano. And while in high school, she participated in pep squad and both school and church choir. Her talent and love of music kept her playing throughout her life at church and at family reunion and Christmas carol sing-alongs.

She graduated from Bishop High School, Bishop, Texas in 1964. Not wanting to go to college, Sherryl took a position at Kleberg Bank in Kingsville Texas, where she would work until she would follow her new husband in a move to California. Sherryl met Leon on July 4, 1972, at a co-ed softball game. Leon, Michigan-native and First Class Petty Officer, USN, was up to bat. He swung and hit the ball...which then hit Sherryl in the chest. You could say it was love-at-first-pitch, because 24 days later on July, 28, 1972, Leon and Sherryl were married. Ten months later, on May 24, 1973, their beloved daughter Sarah Lynn was born. Two weeks after that the Navy sent the Stolz family to Powway, California. Then a year later in 1974, they would be stationed in Virginia Beach, VA. Leon would retire from the Navy in 1975, and the family would return to Kingsville, Texas.

The Stolz's would stay in Kingsville until 1984 when Leon was offered a position from Exxon Mobile that would take the family to Victoria, Texas. During the intervening years, Sherryl continued to work at multiple financial institutions, until she retired from Cal-Com Federal Credit Union, where she proudly worked for 10 years. Soon after retiring from banking, she began working for Victoria ISD, in the Child Nutrition department. She would retire permanently in 2008. After leaving the workforce she and Leon would travel around the United States seeing extended family and old navy friends. When at home, she would volunteer at the VCAM Food pantry and supported the Wounded Warrior Project among other charitable organizations.

Sherryl is preceded in death by her husband, parents, and sisters Wanda Gillett and Joyce Aguilar Rankin. She is survived by daughter and son-in law, Sarah and David Lawson, and granddaughters Kaylynn and Karlee; brother Carroll "Bud" Paulk (Barbara), sister Martha Franklin (Tom), brother-in-law George Gillett, numerous adoring nieces, nephews, and family. All who loved her dearly and will never forget her tenacity, wit, charm, grace, undying love, and caring for them. She will be dearly missed.

The family wishes to thank Twin Pines Nursing & Rehab Center night nurses Mo and Anne; and New Century Hospice nurses Shelby, Sarah, and Sergio, for all the help and care you gave to our Momma & Nonnie.

A celebration of Sherryl's life will be held at 11am, Saturday, July 3, 2021, at Rosewood Funeral Chapels (3304 E Mockingbird Ln, Victoria, TX) with Brother Tommy Gray officiating. Inurnment services will follow in Memory Gardens Mausoleum (8919 US Highway 87, North Victoria TX).

The family requests in lieu of flowers, a donation be made to the Bethlehem Maternity Home, The Gabriel Project of the Crossroads, P.O. Box 345, Victoria, TX 77902.

To share a memory with the family visit www.rosewoodfuneralchapel.com.
LINKS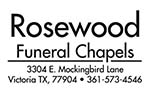 Kingsville Record & Bishop News
http://www.kingsvillerecord.com