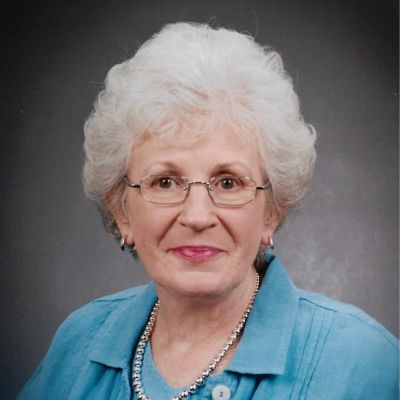 Sherrell Deane
Smith
Knight
Help us celebrate Sherrell Deane! Please share your stories and photos, and invite others who remember Sherrell Deane.
SUMMERVILLE - It is with profound sadness and much love that we mourn the passing of Sherrell Deane Smith Knight, age 85. She passed away Thursday, November 11, 2021 after a short illness. She will be greatly missed by her husband of 65 years, Vernie H. Knight, Jr.

Born May 2, 1936, Sherrell was the daughter of Dr. Richard Sherrill Smith of Arkansas and Octive Smith Wooten of Summerville. Sherrell was born in Parkin, Arkansas; at the age of 12, she moved (along with her mother, older sister, and maternal grandfather) to Summerville. Her grandfather had taken a job as a saw blade sharpener in Summerville so Octive and her daughters moved with him.

Sherrell graduated in 1955 from Summerville High School, attended Palmer Business College, and went to work at the First National Bank of Summerville. She met the love of her life, Vernie, and they married on July 6, 1956, while Vernie was a veteran student at the Citadel. They lived in a house in Summerville built by Vernie's father. After Vernie graduated in 1958, they moved to Hampton Roads, VA where Vernie was employed at NACA, the precursor to NASA. Their daughter Joni was born in 1960. They moved to Poquoson, VA in 1973. After Vernie retired in 1997, they lived in Virginia part of the year and in Summerville part of the year. In 2004, after Hurricane Isabel struck the Virginia coast and flooded their subdivision, they moved back to Summerville full time. Sherrell was a 33-year survivor of Lymphoma. She was a member of Tabernacle United Methodist Church in Poquoson.

Sherrell loved her dog, Jo Jo, and her cats P.J., Chester, Tink, and Pepper. She enjoyed eating out with family and listening to Rod Stewart and Elvis Pressley songs. She also enjoyed traveling to England and Scotland.

Sherrell is survived by her husband, Vernie Knight Jr., of Summerville, her daughter Joni K. Caton and her husband Ron Caton of Port Royal, SC, her grandson Specialist Matthew (Matt) Caton (U.S. Army) and his wife Hannah of Anchorage, AK.

She is also survived by her brothers-in-law James Burke and Everett Knight Sr. (Jane) of Summerville and her sister-in-law Linda K. Hallex (Charles) of Edisto Island; her nieces Anne Marie (Dillard) Burns (Rich) of Summerville, Debbie (Sales) Edge (Bob) of North Myrtle Beach, Cathy K. Carroll (Bobby) of Goose Creek, Susan (Hallex) High (Wesley) of Ridgeville, and her nephew Chip Knight (Mindy) of Ridgeville. There are also many great nieces and nephews, cousins, and friends who will mourn her.

She was predeceased by her maternal grandparents Francis (Baker) and William Wooten, sister Margaret (McClure) Dillard Burke, stepfather A.C. Wooten, mother- and father-in-law Belle (Charpia) and Vernie Knight Sr., all of Summerville, and sister-in-law Belva K. Sales Smith and husband Frank of Ridgeville; and her half-sisters and their husbands, all of Arkansas, Blanche S. Crook (Ralph), Helen S. Moncrief (Walter), Jessie S. Stein (George), and Florence S. Norris (Newt).

Visitation will be on Monday, November 22, 2021, from 6:00-8:00 pm at James A. Dyal Funeral Home, 303 S. Main St., Summerville, SC. Sherrell's memorial service will be on Tuesday, November 23, at 2:00 pm at James A. Dyal Funeral Home Oakbrook Chapel, 11000 Dorchester Rd., Summerville, SC. Burial will immediately follow in the cemetery.

Flowers will be accepted or memorial contributions may be made to Boone Hill United Methodist Church, 801 Boone Hill Road, Summerville, SC 29483. Funeral arrangements have been entrusted to James A. Dyal Funeral Home in Summerville.

A memorial message may be written to the family by visiting our website at www.jamesadyal.com.

ARRANGEMENTS BY JAMES A. DYAL FUNERAL HOME, 303 SOUTH MAIN STREET, SUMMERVILLE, SC 29483 (843)873-4040.
LINKS
Daily Press
http://www.dailypress.com