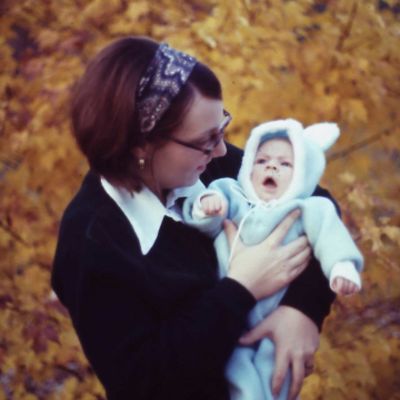 Sharyn
Ann
Kropp
Mom, Sharyn, Grandma.
Sharyn Ann Kropp 64 of Columbia Mo. passed away on December 30, 2011.

Memorial services will be held at 11:00 a.m. on Saturday, January 7, 2012, at the Newman Center in Columbia. A reception will immediately follow the service at the church.

Sharyn was born February 1, 1947 in Chicago Illinois to Stanley and Anne Trcka Gazdziak. She was married on October 11, 1969 in Chicago to James Kropp, and he preceded her in death.

She worked as an administrative associate at the Newman Center and Hennessy Music in Columbia.

Sharyn is survived by her father, Stanley, son, Stephen and wife Shannon Kropp' daughter, Rebecca and husband Scott Boston' sisters, Kathie O'Leary, Alice Holmes, Jane Beach. Grandchildren, Allyson Kropp, Ellesse Kropp, Owen Boston, and ten nieces and nephews. Companion, Frank Hennessy and her many sons and daughters of the Newman Center. She was preceded in death by her mother, Anne and sister, Patti Tucker.

In lieu of flowers memorial contributions may be made to American Cancer Society 1900 N. Providence Road, Columbia Mo. 65201.