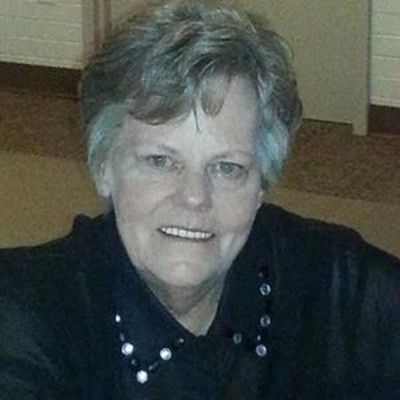 Sharon
DeGroote
Did you know Sharon? Please share your stories and photos, and help spread the word about this page!
SHARON DEGROOTE



June 21, 1945- November 20, 2017



I was born in Chicago, IL to Ernest Kwiecinski and Wanda Tuzik Kwiecinski, both deceased. I was the middle child, the oldest being my brother, Richard (Adrienne) Kwiecinski and my younger sister, DarcyLyn (Garry) Phillips.



I attended St. Joseph Catholic Grade School and High School where I received 12 years of religious instruction which has sustained me throughout my life.



When I was 16, my parents bought a summer home at Hudson Lake, IN which is where I met the boy who was to become my husband, Jack DeGroote (John).



I was blessed with 52 years of marriage to this wonderful man and during those years we had 3 children. Our first born, Tammy (Tamara Marie), taught me what the joy of motherhood was all about. She is the wife of Dan Christman. Our second child, Butch (John Michael) taught me the joys of raising a son. He is the husband of Carrie. Our third child was another girl, Jaclyn Michele Cox Stafford who has been estranged for many years. I love her and have dearly missed her all these years.



I have thirteen grandchildren with one preceding me in death. Matthew Chance was raised by us for 16 years of his 19 years on earth and was a joy. The others are Randy Newman, Heather Palmer, Alex Newman, Tiara DeGroote, Zach (Sara) Christman, Andrew Cox, Marcus Cox, Michael (Hope) DeGroote, Kennedie Bellegante, Ally DeGroote, Elexas Cox Camp, and Ashlyn Bellegante.



God topped my joy on earth by blessing me with five great grandchildren. The joy of seeing my extended family grow surpassed all my expectations. Spending time with Layla, Emma, Liliana, Sandy, and Alex showed me joy beyond belief.



I would not have traded my life on earth for anything. It was absolutely perfect.



Was I lucky? You bet.



Written by Sharon (Kwiecinski) DeGroote



Sharon died of a sudden illness. Her viewing will be from 2-8 p.m. Sunday, November 26, 2017, at Frank L. Keszei Funeral Home, Essling Chapel, 1117 Indiana Avenue, La Porte, IN. A Rosary will be said at 3 p.m.



A Mass of Christian Burial will be celebrated at 10 a.m. Monday, November 27, 2017, at St. John Kanty Catholic Church, with Reverend Michael Heimer. Interment at St. John Kanty Catholic Cemetery, Rolling Prairie, IN. Luncheon at St. John Kanty Parish Hall following the burial. ALL TIMES ARE CST.



In lieu of flowers, memorial contributions may be made to St. John Kanty Catholic Church, 7012 N 600 E, Rolling Prairie, IN 46371.



Please share prayers, condolences, and memories with the family at Essling Funeral Home.com.
LINKS

Frank L. Keszei Funeral Home, Inc. -Essling Chapel
www.esslingfuneralhome.com

South Bend Tribune
http://www.southbendtribune.com