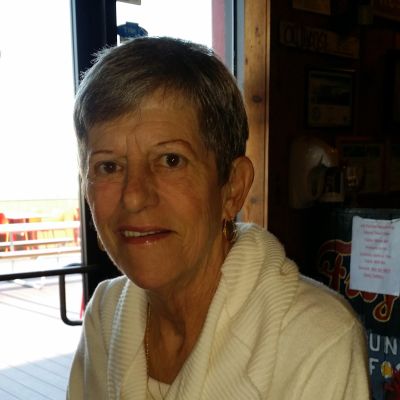 Sharon
Lee
Cornett
What do you remember about Sharon? Share your stories and photos here, and invite others to come share their memories.
Sharon Lee Cornett, was called home to be with her Heavenly Father and Son, Kevin Cornett, on January 30,, 2021. Sharon was born in San Antonio, she attended college at Pittsburg State for nursing school, but found her true calling as a loving wife to her perfect lifelong partner, Michael Sean Cornett, Sr. They were married for over 50 years, enjoying their 51st wedding anniversary, December 6, 2020.

She was the proud daughter of an Airforce Career Military father, Arthur L Smith; and his beautiful, and remarkably kind wife, Opal Juanita Smith. She is survived by her husband, Michael Cornett, an Army Sergeant that bravely served some of the most difficult times and years in our American history. As he went off war, she waited for him, with the understanding that they would not engage or complete their vows until his safe return. The honorable person she was, she waited for him and lovingly welcomed him back, anxious to start their lifelong experience. That became the start of their 50+ year loving bond and story.

Because of her strong connection to the United States Military, she was a devoted patriot. She loved and served not only family, but her country with her loyalty and enthusiasm. Her passions were family, faith and the United States of America. She was also a Rainbow participant and a family acquaintance of the Free Masons.

Along with her husband, Sharon is survived by her son, Michael Sean Cornett, Jr. and his wife, Doreen; Grandchildren; Michael III, Austin, Joshua and his Wife Skylah, Nicholas, Chase and Avery Wiggs. Great grandchildren; Madyson, Joshua and Aza. She is also survived by her sister, Sheila O'Conner, and her children, Nieces; Michelle King and her children, Dillon & Mathanee Austin, and Madison Gallion; Niece, Jamie and her husband, Derek Jordan, and their children, Victoria and Tristan Persky; Connor and Camden Jordan.

Sharon was the most dedicated wife, mother and employee, and she was the shining example of what it was to work hard, serve your family and give generously to those she loved. We love you and will dearly miss you.

There will be a public visitation held on Saturday, February 6, 2021 at 8am with a chapel service to begin at 10am. Services to be held at Carnes Funeral Home located at 3100 Gulf Freeway, Texas City, Texas 77591. Burial to follow at Galveston Memorial Park.
LINKS
Cxxarnes Fxxuneral Home - Texas City
http://carnesfuneralhome.com

Galveston Daily News
http://www.galvnews.com