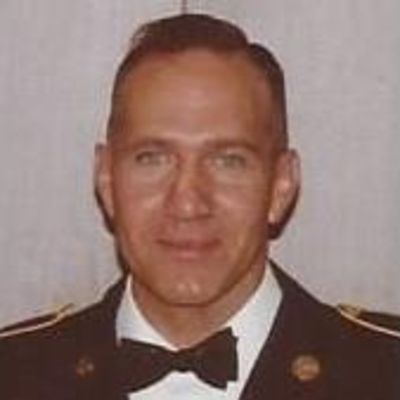 SGM (Ret) Robert B.
Arnold
Help us celebrate SGM (Ret) Robert B.! Please share your stories and photos, and invite others who remember SGM (Ret) Robert B..
Robert B. Arnold, 81, of Fayetteville, NC passed through the gates of heaven on February 9, 2021.

He was born on December 19th, 1939 to Herbert Arnold and Mary Eleanor Gromo Arnold in Washington DC. After graduating from Washington High School, he joined the Army at 18. Stationed in Germany and going on to serve in the Vietnam War finishing as Sergeant Major after 32 years.

He was predeceased by his first wife, Patricia Arnold, married in 1959 then divorced 1965 - with surviving daughters, Robin Cox and husband Robert; Paige Flores and husband Gilbert; grandchildren Lindsay Flores, husband Jason Sargeant; Robert Cox, wife Kate; Gabrielle Flores Cawrse, husband Ben. His great grandchildren from that marriage are Lilliana, Molly, and Charlotte.

He was also predeceased by his loving wife, Margot Magdelena Arnold, married in 1966 for 54 years until she passed away in March 2020. He is survived by their two sons, Ralf Arnold and Robert Ellis Arnold, wife Lenay, his granddaughter Camille Arnold.

When he wasn't working, Bob had a passion for Christ and spreading the gospel.

The Arnold family welcomes any and all stories, photos, and memories that Bob's friends and colleagues would like to offer. A Celebration of Life will be held at a later date.
LINKS

Observer-Reporter
http://www.observer-reporter.com