 Scott
Thacker
Poenisch
Help us celebrate Scott! Please share your stories and photos, and invite others who remember Scott.
Scott Thacker Senior was born in Duncan, Oklahoma to Lane Senior and Lucy Robbins Senior, on January 12, 1937. Scott is survived by sons Richard Edgar Poenisch and Partner Rose, William Scott Poenisch and Wife Irene, and Thomas Edward Poenisch and Wife Karen; grandchildren Julie, Lynn, Denise, Crystal, Justin and wife Ana, and Nick; and great-grandchildren Rae, April, and Zoe. Scott is preceded in death by her parents and her husband, Adolph Poenisch Jr.

As a child, Scott lived in various parts of Texas and St. Louis Missouri. While in Fort Worth, Texas, Scott found a church home at Victory Baptist. The minister of the church picked her up every Sunday to attend services. During her senior year in high school, Scott moved to Alice, Texas to live with her Uncle Durward and Aunt Janice Robbins.

She met Adolph while living in Alice, Texas. The couple married on Wednesday, July 27, 1955, because Wednesday was Adolph's day off! Adolph worked for Haliburton in the oil field. During the first nine years of marriage, Adolph and Scott lived in Alice, Carrizo Springs, and Woodsboro to follow his job. Soon Scott had three boys to keep her busy: Richard Edgar, born June 1956; William Scott, born September 1958 and Thomas Edward, born April 1960.

In 1964, the family moved to Corpus Christi and lived there for about five years. While in Corpus, Scott worked as a desk clerk and bookkeeper at Holiday Inn.

In 1969, the family moved to Jourdanton; and bought their first home at 1019 Crouch St. The boys were active in Boy Scouts, so Scott and Adolph were too. Scott had several jobs while living in Jourdanton, working at Holiday Inn in San Antonio, Jourdanton City Hall, Texas Welfare Office, and Atascosa Livestock Exchange. She was also continually active in her church, St. John Lutheran, and in the Order of the Eastern Star.

In 1984, Adolph retired after 30 years with Haliburton. Scott and Adolph bought a travel trailer and roamed the country for the better part of two years. They did much of this traveling with Scott's Aunt and Uncle, Janice and Durward Robbins.

In 1991, Adolph, Jr., and Scott moved to the Poenisch Ranch to be near Adolph's mother. They enjoyed retirement, country living, and grandchildren. Adolph and Scott were incredibly involved with The Masons and the Order of the Eastern Star; where they each held leadership roles through the years.
LINKS
Hxxurley Funeral Home - Pleasanton
http://www.hurleyfuneralhom.com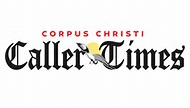 Corpus Christi Caller-Times Obituaries
http://www.caller.com
San Antonio Express-News
http://www.mysanantonio.com
The Progress
http://www.mysoutex.com/pages/home_progress