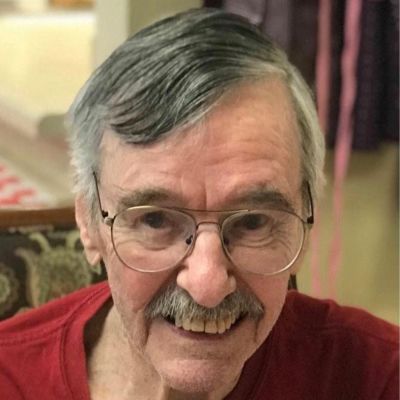 Sayre
M.
Youngs, Jr.
Help us celebrate Sayre! Please share your stories and photos, and invite others who remember Sayre.
Sayre Meredith Youngs, Jr., 92, of Topeka, Kansas, formerly of York Harbor, passed away Friday, May 29, 2020.

His wife, Sheila (McCann) Youngs, preceded him in death on November 30, 2012.

Survivors include four children, Sayre "Brad" Youngs, Springfield, MO; Stuart (Valerie) Youngs, Kansas City, MO; Tamara (Scott) Crider; Meredith (Craig) Preisner, all of Topeka, KS; three step-children, Christopher Maloney, and Timothy Maloney, Portsmouth, NH; and Deanna (Tim) Rancourt, Enfield, ME; five grandchildren, Meredith (Mike) Harold, Overland Park, KS; Raeley Youngs; Mackenzie Crider, both of Lawrence, KS; Bradley Crider; Victoria Alejos (Cody Stephens), both of Topeka, KS; twin great-grandchildren, Wilton and Ellis Harold, Overland Park, KS; two step-grandchildren, Morgan (Douglas Wood) Rancourt, South Portland, ME; Marcus (Erynn) Rancourt, Enfield, ME; and two step great-grandchildren Aria and Isla Wood, South Portland, ME.

J. Verne Wood Funeral Home is assisting the family with the burial in Portsmouth, NH, which will take place at a later date. Dove Cremations and Funerals, Southwest Chapel is assisting the family in Topeka. To view a full obituary and leave a special message for the family online, visit www.DoveTopeka.com.
LINKS
Dove Southwest Chapel- SW Wanamaker
http://www.penwellgabeltopeka.com
The York Weekly
http://www.seacoastonline.com/YorkWeekly