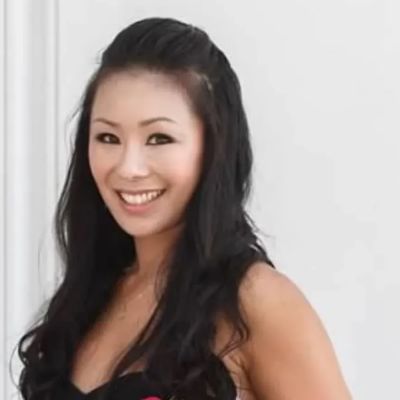 Sarah
Lin
Join us in remembering Sarah—share your stories and photos of a vibrant, bright soul who touched so many lives.
Memorial for Sarah Trueway Lin

Saturday, August 28, 2021

11:45AM Memorial Service and Committal

Rose Hills

3888 Workman Mill Rd, Whittier, CA 90601

Garden of Commemoration (parking available next to plot site)

*Please note that there is no cell phone serviceat Rose Hills; if lost ask for a map/directions to Garden of Commemoration*

1:30PM Memorial Repast *please note updated time and location*

Macallans Public House

330 W Birch St, Brea, CA 92821

Memorial service is outdoors; repast is indoors. Please wear a mask.

*

Sarah Trueway Lin—beloved daughter, sister, and friend—passed away on Tuesday, August 17, 2021. A vibrant soul with an outsized personality, Sarah was known for doing everything in her own unique way, and doing it up BIG. Every room she walked into was immediately lit up by her boisterous energy and high-spirited, booming laughter. She was outgoing and gregarious, a natural storyteller who had the ability to befriend people from all walks of life.

Sarah was born in Bellflower, California on April 14, 1980. She attended Whitney High School and received her BA in Biochemistry from UCLA. After college, Sarah embarked on an illustrious career in entertainment, working for Vin Diesel, Bruckheimer Films, the Weinstein Company, and Red Hour Films, among others. She loved being on a set and the feeling of creating magic together, as a team.

Sarah worked on many Hollywood productions, including Zoolander 2, While We're Young, The Birthday Boys, The Secret Life of Walter Mitty, Tower Heist, 30 Minutes or Less, Shanghai, Deja Vu, Pirates of the Caribbean: Dead Man's Chest, and Find Me Guilty. In recent years, she produced and managed production design for two short films: Bedtime Routine and No Other Like You. She lived in LA and New York, but often traveled internationally, in Europe and Asia, for her work.

Sarah was moved by music, art, and cinema. She was a lifelong reader who always had a book by her side, whether it was the latest literary thriller or narrative history tome. A fitness enthusiast, Sarah enjoyed trying out new exercise and dance routines. Sarah was highly intelligent, and mastered whatever she put her mind to. If she ever became interested in a new topic area, Sarah would research it and become an expert. Case in point, Sarah held an encyclopedic knowledge of the science of skincare. At the time of her unexpected passing, Sarah was busy at work on an e-commerce site that introduced the best Japanese beauty products to US customers. She was creative, resourceful, and endlessly ambitious, the consummate problem-solver.

For years, Sarah struggled with her mental health. She fought depression and anxiety bravely, at war with herself. Because Sarah never wanted to "burden" others with the hardships and trauma she experienced, she didn't always share the full spectrum of her mental health journey with those who loved her most. Sarah preferred to "carry her own weight," with the dignity of a silent, strong survivor. Ultimately, the weight was too much for one person to shoulder. Sarah's loved ones lost a beautiful, talented woman who still had so much to offer the world. If there's a lesson to be learned through sharing this aspect of Sarah's life, it is that mental health issues can—and should be—talked about openly, with compassion and kindness.

Sarah is remembered lovingly by friends for her rambunctious nature, loud voice, generous spirit and enormously courageous heart. Those who were lucky enough to call her a friend will forever honor Sarah as a vital, spirited, and happy-go-lucky woman—a gentle and caring soul who always put others over herself. She had a heart of service and would give her last dollar to a suffering stranger before taking care of herself.

Sarah is survived by her parents and brother, and missed by all who knew her.
LINKS
Gofundme in Loving Memory of Sarah Lin
https://www.gofundme.com/f/dqrg69-in-loving-memory-of-sarah-lin