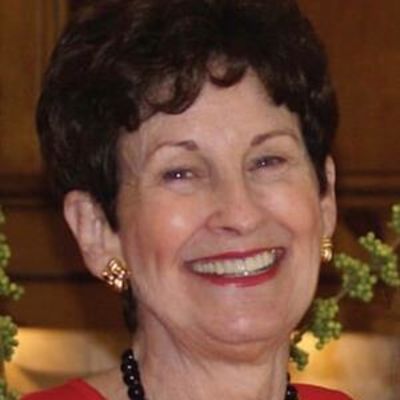 Sara "Sally"
Broome
Fleming
Join us in celebrating Sara "Sally" —please share your stories and photos, and help spread the word about this page!
Mrs. Sara "Sally" Broome Fleming, 76, passed into Jesus's arms on Wednesday, January 23, 2019 after a brief illness. Visitation will be held from 5:00 until 7:00 p.m. on Friday, January 25th at Broadmoor Baptist Church in the Parlor. Funeral services will begin at 11:00 a.m. on Saturday, January 26th at Broadmoor Baptist Church. Officiating will be Drs. Tom Harrison and Larry Williams of Broadmoor Baptist Church. Interment will follow at Forest Park Cemetery.

Mrs. Fleming was born in Dallas, TX, grew up in Augusta, GA, and was a resident of Shreveport for 45 years. She graduated from the Academy of Richmond County in Augusta, GA in 1960 and attended LSU where she joined Pi Beta Phi and Centenary College where she studied accounting.

Mrs. Fleming was a loving wife, mother, and grandmother. She enjoyed needle work and often made needlepoint gifts for family. She enjoyed spending time outside gardening and caring for the koi fish in her pond. Over the years she and her husband, Michael, enjoyed traveling across the country and around the world.

Mrs. Fleming was an integral part of helping her husband start his medical practice and served as the business manager during the early years, and later was active in the military ministry at Broadmoor Baptist Church. She was a member of the Junior League of Shreveport, Cents Seekers Stock Club, Embroiderers Guild of America, and Broadmoor Baptist Church.

Mrs. Fleming was preceded in death by her parents, Mr. & Mrs. Bennie O. Broome and nephew, Carson Broome. She is survived by her husband of 42 years, Michael O. Fleming, MD; four children: daughter, Brande Fleming of Baton Rouge, LA, and sons, Tommy Crouch (Laura) of Frisco, TX, Michael Crouch (Shannon) of McKinney, TX, and Matthew Fleming (Sarah Ann) of Nashville, TN; seven grandchildren, Thomas Crouch, Elizabeth Crouch, Andrew Crouch, Patrick Crouch, Elliot Crouch, John Fleming, and Graham Fleming; her brother, Thomas C Broome (Caroline) of Shreveport; her niece, Claudia Feaster (Brad) of Kansas City, MO; nephews, Cody Broome (Santi) of Shreveport, Casey Broome (Jessica) of Houston, Christopher Phillips of Shreveport and Cassidy Phillips (Carin) of Austin, TX.

Pallbearers will be Michael Springer, Jim King, MD, Jim Martin, MD, Larry Fields, MD, Casey Broome, Cody Broome, Ricky Jones, MD, and Collins Nix.

The family requests that memorials be made in lieu of flowers to The Warrior Network, the Salvation Army, Broadmoor Baptist Church, or the National Brain Tumor Society.

The family would like to express their sincere appreciation to longtime friend and helper Evette Zeno, the caregivers at Amedisys Hospice, and Professional Sitter Service.
LINKS

The Augusta Chronicle
http://chronicle.augusta.com