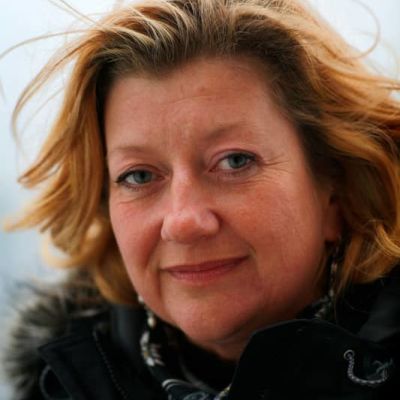 Sara
Nimmo (née Holden)
Join us to celebrate Sara's extraordinary life. Share your stories & photos (invite others who knew her) so we can remember her with love.
Sara was a beautiful, brave (and let's face it, often bawdy) person with a dazzling smile and infectious laugh. She brought joy and laughter to everyone who knew her. TV journalist, environmental activist, travel blogger, loving wife and sister, and friend to so many, Sara was an incredible person and packed an incredible amount into her time on this earth.

Born August 12th 1965 to Johanna and Eric Holden, Sara grew up in Fleet, Hampshire with her siblings Sean, Kevin, Moya and Esmond, and went to school at Farnborough Hill.

Graduating from Cardiff University in 1987, Sara went onto the School of Journalism in Cardiff, and started her journalism career at Red Dragon Radio and HTV before moving onto Reuters Television and GMTV, working in Northern Ireland and London.

In 2000 Sara joined Greenpeace International's media department in Amsterdam and led the 'Defending our Oceans' campaign, a 16 month ocean expedition, calling for 40 percent of the world's oceans to be protected as marine reserves. More than a million people supported the campaign and Sara wrote Planet Ocean as a legacy to that expedition, illustrated with amazing photographs taken by many of Greenpeace's world class photographers.

It was at Greenpeace in Amsterdam that Sara met her soulmate and future husband Geoff Nimmo – so much in love they got married twice! (Lovett Bay October 22nd 2016 and Amsterdam June 30th 2018).

In 2013, Sara and Geoff decided to give up their jobs and set off on their adventures in Charlie Charleston, their trusty Citroen 2CV and Chubby Coleman, their enormous four man tent, on the quest to do "ordinary things in extraordinary places".

Their travels took them across Europe and North Africa and through the heart of Australia before they found their own piece of paradise in Lovett Bay, NSW. Located at the edge of the Ku-ring-gai Chase National Park, with its waterfalls, colourful birdlife and wild wallabies feeding outside their windows, and 'civilisation' a 10 minute boat ride across the water, Sara and Geoff lived happily in Lovett Bay until the end.

Sara died June 20th 2022 at 2am with her devoted Geoff by her side. She had been getting treatment for pancreatic cancer for over a year.

May her soul depart peacefully to extraordinary places.


LINKS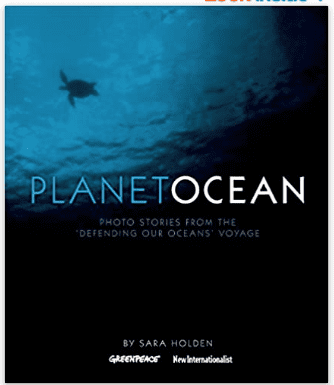 Planet Ocean
https://www.amazon.co.uk/Planet-Ocean-Stories-Defending-Oceans/dp/1904456790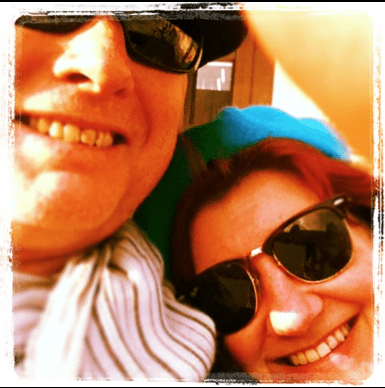 Doing ordinary things in extraordinary places
https://extraordinaryplaces.com/
Lovett Bay
https://www.google.com/maps/place/Lovett+Bay+NSW+2105,+Australia/@-33.6306908,151.2525822,13z/data=!4m5!3m4!1s0x6b0d53a0e6779727:0x5017d681632bf00!8m2!3d-33.6305016!4d151.2807281