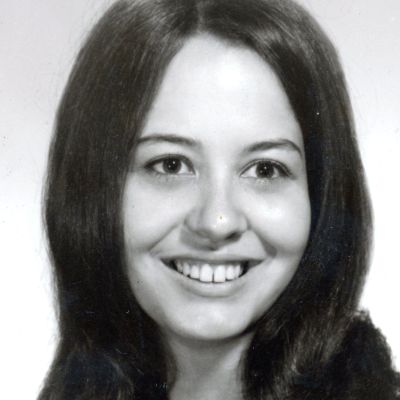 Sandra
Marie
Conway
Help us celebrate Sandra! Please share your stories and photos, and invite others who remember Sandra.
Sandra Marie (Naugler) Conway of Pittsfield, Massachusetts passed away on February 8th surrounded by her family. Sandra was born on the 29th of December 1948 in Arlington, Massachusetts to Alfoncina Foritano and Arnold Naugler. She graduated from Arlington Catholic and went on to receive a Bachelors of Arts in English Literature from American International College. She married Raymond F. Conway II of Holyoke, MA in 1972 and bore three children into this world.

In the course of her life she had more occupations than would seem natural for one individual. These professions included but were not limited to: a synchronized swimmer, X-Ray Technologist, Accountant, Ultrasonographer, Real Estate Broker, small business owner, candle maker, day trader, and internet entrepreneur. She would say, however, no job was more important than motherhood. Sandra imbued her offspring with courage and determination to face any challenge in life. She imparted her sense of compassion for those less fortunate, and made each of us responsible to the one we face in the mirror every day.

Sandra loved the seashore and all that came with it, sea glass, shells and pink castles. Her music taste was varied and eclectic. We endured Roger Whitaker and the Kingston Trio countless days as she drove the three of us to and from St. Agnes School. She cooked wonderful Italian meals, made us Halloween costumes, planned fantastic vacations and decorated our home beautifully for each holiday and season. Sandra was strong of will, creative, brilliant and master of a thousand things, but most importantly she was always there.

She is survived by her three children Raymond, Erin-Mauriah, and Ethan, and by six grandchildren Colette, Aeowynn, Violette, Arden, Brynn, and Berkley. The stories we have written as her children and all that we have yet to form have been set in motion by this woman, and we shall miss her dearly.
LINKS
The Berkshire Eagle
http://www.berkshireeagle.com