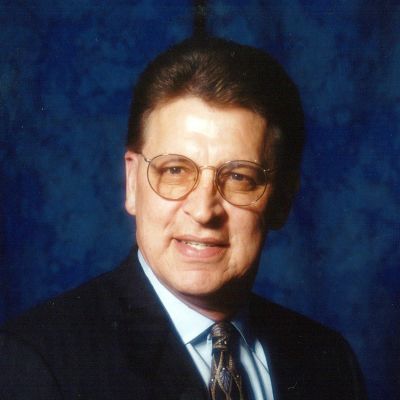 Samuel
Everett
Grooms
Join us in celebrating Samuel—please share your stories and photos, and help spread the word about this page!
Samuel Everett Grooms, 79, of Arlington, Texas passed away March 19, 2021, at Arlington Memorial Hospital. He was born June 16, 1941, in Dayton, Ohio to Everett Grooms and Pauline Snyder Grooms. He was one of seven children.

Sam graduated from McClain High School in Greenfield, Ohio in 1959. After graduation he attended Iowa State University on a football scholarship. At the beginning of his junior year, he left ISU due to illness. After recovering from hepatitis, he went to work for Midland Grocery Co. in Washington C.H., Ohio.

Sam spent his summers working on his Uncle Sam Snyder's farm. He started his career in the printing industry at National Cash Register in 1965. In January 1972, NCR transferred him to Arlington, Texas, where he quickly became a cowboy! He spent every weekend riding in the Grand Entry at Kowbell Rodeo in Mansfield, Texas. He even tried his hand at roping calves. Sam worked for several different printing companies including Moody Printing, Lone Star Web, Texas Direct, Tarrant Printing and TABS Direct. His employers, co-workers, and customers quickly became his friends.

Sam felt most relaxed while fishing on his boat. He also loved playing golf with his friends and family. His favorite sports team was the Texas Rangers.

He married Shirley Crawford in 1968. They spent 52 wonderful years together. He was an outstanding husband, father, grandfather, uncle, and friend. He was so proud of his family and loved them all unconditionally. Sam was a very sentimental, generous, caring, father-figure. He got very emotional when speaking about his family and friends. He loved telling family stories over and over to whoever would listen. He will be missed by all who knew him.

He is survived by his wife, sons, Samuel W. Grooms (Tari) Westerville, Ohio; Scott A. Grooms, Aledo, Texas; Steven W. Grooms (Lisa) Blacklick, Ohio; daughter Kelli K. Knott (John) Kennedale, Texas; grandchildren, Samuel J. Grooms (Caitlin) Dublin, Ohio; Sarah J. Grooms, Columbus, Ohio; Jonathan W. Grooms, Blacklick, Ohio; Abby N. Grooms, Blacklick, Ohio; Alexandra L. Grooms, Weatherford, Texas; and Hudson A. Knott, Kennedale Texas. He would have been a first-time great-grandfather in April 2021.

He is also survived by his brother Robert G. Grooms (Michele) of Frankfort, Ohio and two sisters, Sharon E. Hagan (Michael) Port Charlotte, Florida and Sue E. Everhart (Mike) Blacklick, Ohio, his sister-in-law, Maxine Grooms (Richard, deceased) Middlebury, Indiana, as well as several nieces, nephews, cousins and a host of special friends and neighbors. Sam was preceded in death by his parents; half-brother Ervin; brother and sister-in-law Rodger L. and Sharon E. Grooms; brother Richard E. Grooms; nephew, Brian Heath Grooms; granddaughter, Cassandra N. Grooms; and his beloved Golden Retriever, Maggie Mae.

Visitation will be Monday, March 29, 2021, from 6:00-8:00 p.m. at Wade Funeral Home located at 4140 W. Pioneer Parkway, Arlington, Texas. A funeral service will be held at 2:00 p.m. on Tuesday, March 30, 2021, at Wade Funeral Home. He will be laid to rest at Emerald Hills Cemetery in Kennedale, Texas.

In lieu of flowers, please make a donation in Sam's memory to the Lewy Body Dementia Association at 912 Killian Hill Road, SW, Lilburn, GA 30047 or to Brookdale Pecan Park Memory Care (Holiday Fund) at 915 N. Fielder Road, Arlington, Texas 76012.

The family would like to extend a special thanks to Mike Messerli, the caring staff at Brookdale Pecan Park Memory Care, Dr. M. Siddiqi, and the Chaplain at Arlington Memorial Hospital for her spiritual guidance.
LINKS

Wade Family Funeral Home
https://www.wadefamilyfuneralhome.com
Record Herald
http://www.recordherald.com