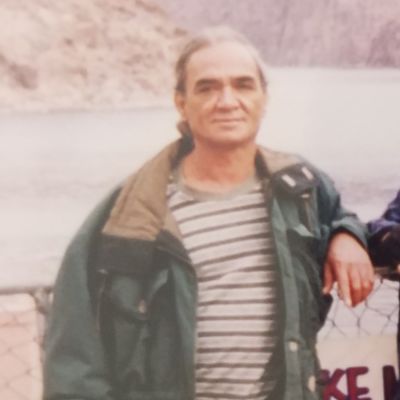 Samuel
"Sam"
Ponialoha
Contrades
RESTING IN THE ARMS OF JESUS
Samuel Ponialoha Contrades was born on February 2, 1948 in Honolulu, Hawaii. He passed away on March 6, 2019 at Kaiser Moanalua Hospital after a long, hard fight with liver cancer. He is survived by sons Samuel "Keola" Contrades, Samson "Kaleo" Contrades, David "Boy" Kealoha, Daniel "Kalei" Kealoha; daughters Lokelani Schmitt and Davlynn Kealoha; numerous grandchildren; brothers Ernest Contrades Jr., Mala Contrades and Kent Contrades; hanai brothers Danny Williams and Joe Ortega; many nieces, nephews, cousins and friends.

Celebration of Life service will be held on Saturday, April 13, 2019 at Door Of Faith Honolulu 1161 Young Street (behind Walgreens). Visitation at 10am; service at 11am. Casual attire. No flowers. Parking is limited.
LINKS
Ballard Family Moanalua Mortuary

Honolulu Star-Advertiser
http://www.staradvertiser.com