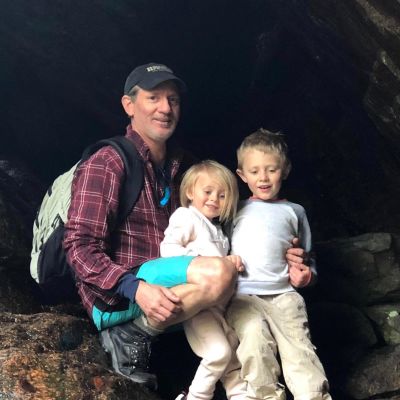 Samuel
Q.
Boyle
How do you know Samuel? Please share your stories and photos, and help spread the word about this page!
Samuel Q. Boyle, 50, North Woodstock died suddenly at his home on July 29, 2019.

He was born on June 7, 1969 to Quentin E. and Judith S. Boyle. Along with his parents, Sam is survived by his daughters; Karragen Jane Boyle of Woodstock and Isabella M. Boyle and her friend Aidan McGinley of North Woodstock. He is also survived by his sisters and their families with whom he shared his time and adventures with; Sally Nicoll and her husband, Andrew of North Woodstock (Kelty, Kinsley, and Kealand); Karen Horne and her husband, Deane of Littleton (Dori, Matt, Allie, Darcy,and Zach); and Katherine Lopus and her husband, Geoff of Lisbon (Logan and Will). Additionally he is survived by his great nephew. He is also survived by his aunts, uncles, many cousins and his friends who truly were family to him. He also is survived by former in-laws and nieces and nephews that he remained friends with. In addition, he is survived by his grandchildren, Griffin and Novalie, the joy of his life.

Sam graduated from Lin-Wood Public School in 1987.

He spent countless hours supervising, antagonizing and playing with them. Sam was passionate about fishing, cooking, hiking, camping, skiing and spending quality time with his family. He was a die-hard fan of the NE Patriots and Boston Red Sox, as well as the instigator and organizer of the adult softball league in Lincoln. He enjoyed attending the many sporting events his daughters, nieces and nephews were involved in including the dreaded dance recitals! Anyone who knew Sam knew he loved Halloween and would go all out for his girls and grandchildren.

He was previously employed by Lin-Wood School District, Donahue Construction, Original Design Silkscreen, and the Indian Head Resort. In recent years, he was the primary caregiver for his father. He was a communicant at St. Joseph's Church in Lincoln, NH, and in his younger years, a dedicated bell ringer at the Church of the Messiah in North Woodstock. He will be remembered by his family as having a big heart, an incredible sense of humor and putting his girls first.

A Mass of Christian Burial will be held at 12:30pm Saturday, August 3, 2019 at St. Joseph's Church in Lincoln with interment immediately following at Riverside Cemetery in Lincoln.

Arrangements are by Fournier-Hale Funeral Home, 144 Main Street, North Woodstock, NH.

In lieu of flowers donations may be made to the Bridge Project, PO Box 598, North Woodstock, NH 03262, in memory of Sam.

To share memories and condolences go to www.Fournier-Hale.com


LINKS
Fournier-Hale Funeral Service, Inc.

Union Leader
http://www.unionleader.com