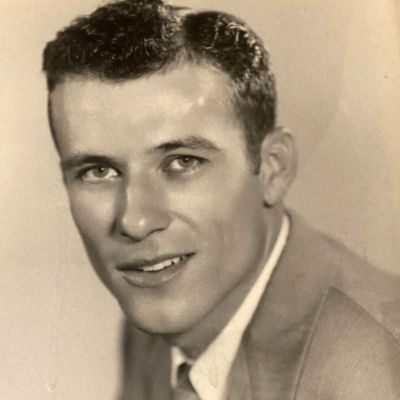 Sammy
Anthony
Rippamonti
Help us celebrate Sammy! Please share your stories and photos, and invite others who remember Sammy.
Sammy Anthony Rippamonti Sr. was born October 16, 1929 and died of natural causes at the age of 93 on November 16, 2022 around 6 pm in Victoria, Texas at Sodalis Assisted Living. Sammy was a lifelong resident of Victoria and Jackson Counties.

He was born in Victoria, Texas to Josephine Bianchi and Joseph Rippamonti. He was one of five children: Teresa, Marsela, Patricia, and Mary. Sammy was a precarious juvenile that attended a one room schoolhouse starting at the age of 4. He graduated from St. Joseph High School when he was 15. He made several lifelong friends during those school years. He worked as an instrument/analyzer technician at Union Carbide and eventually became the control systems supervisor for the whole plant. He also joined the army and retired as a captain. He always said those were the best years of his life. He attended Victoria College and received an Associate's degree in animal husbandry. He married Katherine Murff in January of 1954. Together they raised four children. Both he and Kitty retired in Inez on the 5R ranch in 1983 where they raised cattle and horses. Sammy was a member of the Jackson County Drainage for 29 years. Sammy's favorite hobby was watching westerns on television. He loved cutting horses and woodworking. Taking care of Miss Kitty was his favorite activity. He loved his Kitty. Sammy was extremely frugal. He knew the price of corn, diesel fuel, and fertilizer. He would go out of his way to shop for a bargain. He was a nicknamer and liked to tell jokes and stories. Sammy is a Catholic. He did not miss Mass until he wasn't able to go.

Sammy is survived by his wife of 68 years, Katherine Murff Rippamonti. His four children are: Mary Kyser (Frank Childs), Sandra (Chip) Stelpflug, Sammy (Ramona) Rippamonti,Rebecca (Brian) Prichard. Grandchildren: Samantha (Jeffrey) Gerdes, Sammy (Julie) Rippamonti III, Cassi Bales, Thesla Kyser (Tim Van Dresar), Hunter (Nikki) Prichard, Nicholas Rippamonti, Logan (Jordan Alexander) Prichard. Great-grandchildren: Hannah (Tyler) Kucera, Sarah Gerdes (Travis Farquhar), Riley Gerdes (Maci Martin), Hayden, Brynnley, and Peyton Rippamonti, Tobias Van Dresar, Reid Prichard, and coming soon Baby Girl Prichard. Great-great-grandchildren: Walker, Knox, and Vaughn Kucera.

He was preceded in death by his parents, Josephine and Joseph Rippamonti and his siblings: Theresa Rippamonti, Marsela (James) Jaschke, Patricia (Thomas) Orsak, Mary (George) Hood and all of their spouses.

Visitation will be held on Monday, November 21, 2022 at 9am at St. Joseph Catholic Church in Inez, with rosary to follow at 10am and funeral mass to begin at 11am. Interment will be held at Wood Hi Cemetery.

Serving as pallbearers will be Riley Gerdes, Nicholas Rippamonti, Hayden Rippamonti, Tyler Kucera, Travis Farquhar, Hunter Prichard and Logan Prichard.

A big thank you to Angie and Jimmy Easley and Danny and Lori Witte who were compassionate, helping neighbors. To Sam's granddaughter and grandson, Samantha and Jeffrey Gerdes for taking care of their grandparents and the 5R ranch. Thank you to Doctor Larry Reidel, who was Sam's lifelong physician. Thank you to the Sodalis staff and Harbor Hospice.

Thoughts and memories may be shared at www.rosewoodfuneralchapel.com.
LINKS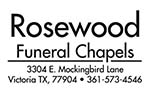 Victoria Advocate Memoriams
https://www.victoriaadvocate.com