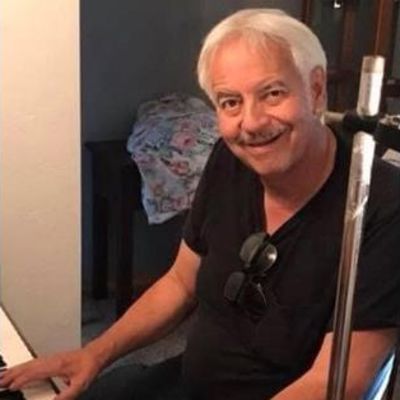 Sammy
Martinez
Join us in celebrating Sammy—please share your stories and photos, and help spread the word about this page!
Sammy Martinez, age 67, died September 26, 2020.

Sammy was preceded in death by both parents and seven siblings. Sammy is survived by: wife, Kay; children Mandy, Tammy, Jeremy; siblings Isabel, Esther, Lorraine, Elizabeth, Steve, June, and Ricky; 9 grandchildren, 6 great grandchildren and many nieces and nephews.

No matter what life threw at Sammy he was always smiling, and in his most challenging times he worried about his loved ones more than himself. Beyond his infectious smile, infinite positivity, and insightful level-headedness he was known for his creativity. He rocked out at every opportunity he got; including every pawnshop he entered. He sang, played guitar, drums, and piano. If you never heard his music you surely saw one of his signature boxes, furniture, or jewelry pieces; or tasted his homemade sweets, breads, or tamales. He was entirely self-taught and hand-forged the most beautiful creations. Even though he was so humble about his work, he knew he was a badass and made sure everyone knew it too.

His celebration of life will be 5:30-8:30 pm on Friday October 23rd at the Lion's Clubhouse, 602 N Nevada Avenue. Drop in at any time to share your memories. Wear bright colors!
LINKS
Brown's Cremation Service
Montrose Daily Press
http://www.montrosepress.com