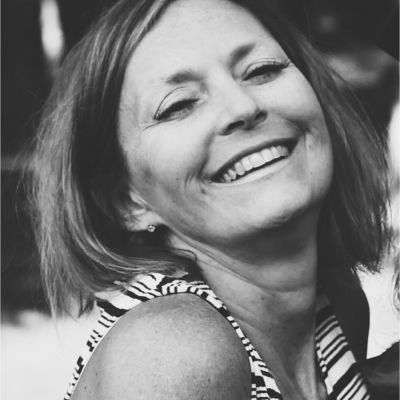 Sally
Ann
Moorefield
What do you remember about Sally? Share your stories and photos here, and invite others to come share their memories.
Sally Ann Moorefield, age 51, passed away peacefully January 7, 2020 due to cancer. She was born August 10, 1968 in Jackson, Tennessee to Gordon and Monda Wildridge. She married her love, Jeff Moorefield, in July of 1992.

Sally loved to love people. She gave when she didn't have anything to give, even when she didn't have to. She was a selfless green thumb who cooked and tended to plants and nature constantly. Her hands were rarely still, between playing double-bubble, serving up the best mojitos this world could offer, painting, crafting wreaths with endless amounts of ribbon and burlap, or spraying everything in the house down with Windex.

For many years, Sally worked as a paralegal in McAllen, Texas. She was a woman of many trades. She was a fundraiser coordinator, a gardener, and a personal fitness trainer, but more importantly she was a lover, a mother, a wife, and a fighter. She was a fighter who won, won the hearts of many with her hospitality and the pure kindness in her heart. She was the reason someone believed in the goodness of people.

Her life was embodied by the Fruit of the Holy Spirit, Galatians 5 22:23 - "But the fruit of the Spirit is love, joy, peace, forbearance, kindness, goodness, faithfulness, gentleness and self-control. Against such things there is no law."

Sally is survived by her husband Jeff Moorefield, sister and her husband Amy and Wayne Johnson, her two daughters Kesley Ann Moorefield and Jilly Nell Moorefield and their dog Ruffles. She is preceded in death by her sister Mitzi Wildridge. All of who she loved unconditionally.

Please join us in celebrating her life Sunday January 12, 2020, between 2:00 p.m. - 6:00 p.m. at the Moorefield residence. In lieu of flowers, donations can be made in her honor to https://waterfrontgardens.org/support/donate-online/ or https://barrenheights.org/donations/.
LINKS
Seabrook Dieckmann & Naville
http://www.nsfuneralhomes.com

The Monitor
http://www.themonitor.com