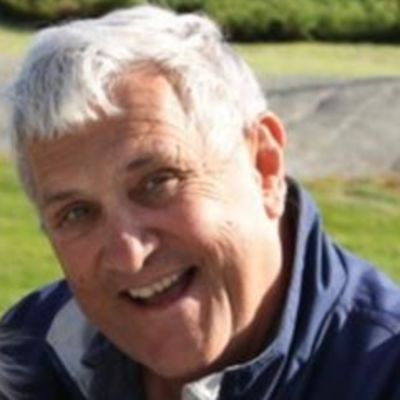 Ryckman
Ray
Walbridge
Help us celebrate Ryckman! Please share your stories and photos, and invite others who remember Ryckman.
Ryckman Ray Walbridge passed away peacefully surrounded by his family after a long bout with prostate cancer on February 19th, 2020. Born in New York City on August 21, 1948, he was the son of Kathryna Ray Stetson (E.W., Jr.) and George Olin Walbridge both deceased. He was also the grandson of the Rt. Reverend Randolph Ray (deceased) who for many years was the rector of the Church of the Transfiguration better known as "The Little Church Around the Corner."

He is survived by his loving wife of forty-seven years, Karen Monaghan Walbridge, daughters Kimberly Walbridge (Lauren McQuade), and Amy Walbridge Ondocin (Michael J.); four granddaughters who he cherished, Hailey and Catherine McQuade, and Avery and Reese Ondocin. He is also survived by his sister, Leslie W. Smith (L. Peter), nieces Lindsay Smith and Charlotte Supple (Derek), and their daughters, Evie and Winnie, step-brother E.W. Stetson III (Jane Watson), step-sisters Nancy Stetson, Stuart Daly, and Patty Stetson (Tom Agnew) and half-sister Cyntihia Bright (Colen).

Starting at age eight, Ryck sailed Blue Jays and Lightnings out of Pequot Yacht Club, and became a sailing instructor as soon as he was old enough at Belle Haven YC in Greenwich, CT. A successful racer throughout his life, Ryck sailed North Haven dinghies (#111) out of the Casino in North Haven, Maine, where he was a two term Commodore. Ryck participated in many a New York Yacht Club cruise and had numerous trip through the Inter Coastal Waterway from Florida to Maine and back. After retiring to spend part of each year in Oxford, MD, Ryck continued his love of sailing with his RC Laser (#111) group at the Tred Avon Yacht Club.

Ryck graduated from St. George's School in Newport, Rhode Island, Lake Forest College, and the University of New Hampshire where he earned his Master's Degree in Molecular Genetics.

Ryck's life has been shared and blessed by finding the perfect life partner to share in his adventures, Karen Reynolds Monaghan. They married on June 17, 1972 and began their married life together two months later at The Hill School where they raised their two daughters. Over his 41 years at The Hill, Ryck served as an Instructor of Science, teaching all levels of a Biology curriculum for whose growth and development he bore principal responsibility. He served several terms as Department Head, lived with his family in various dormitories for sixteen years, coached men's Lacrosse, earning one State Championship, working with the legendary Harry Price. Ryck co-chaired the committee which guided The Hill's transition to co-education in 1998. He used his experience coaching and playing soccer to lay the foundations for the Girls' Soccer program. He became the Head Coach in 2000 (?) and earned two PAISSA Championships and three MAPL Championships. Among his favorite Hill memories are his adventures serving for several years as 6th Form Adviser, Year Book adviser and as Director of the Summer Program. The enormous respect Ryck had earned from his colleagues, students, and their parents over the years, resulted in his appointment as Assistant Head of School for Academics and finally Associate Head of School.

Ryck and Karen retired from The Hill in 2013, and subsequently have split their time between their homes in Vinalhaven, ME and Oxford, MD. Retirement allowed Ryck and Karen the opportunity to pursue their love of travel, domestically and in Europe, and spend much valuable time with their daughters' families and four granddaughters.

A celebration of Ryck's life will be held on March 7th at noon at the Tred Avon Yacht Club in Oxford. There will also be a memorial service at The Hill School in the Alumni Chapel on June 7th at noon.

For online condolences, please visit www.fhnfuneralhome.com.
LINKS
Fellows, Helfenbein & Newnam (Easton)
The Courier-Gazette
http://knox.villagesoup.com
The Mercury
http://www.pottsmerc.com