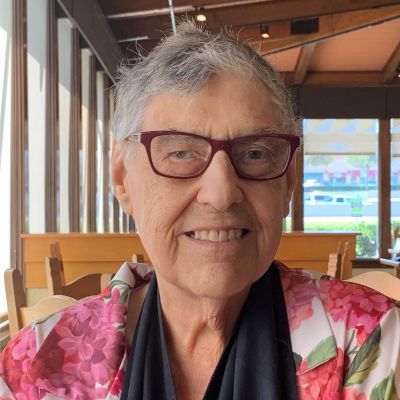 Ruth
Marie
Sharp
Join us in celebrating Ruth—please share your stories and photos, and help spread the word about this page!
Ruth Marie Sharp, age 84 of Carrollton, TX died peacefully on Wednesday, November 25, 2020, after a brief battle with colon cancer.

She was born in 1936 in Stettler, Alberta, Canada to the late Reverend Siegmund and Valborg Manz. She married Paul Everett Sharp in August 1961 in Bellefontaine, Ohio. She will be remembered as a deeply devoted mother and grandmother who cherished the time spent with her family.

She emigrated to the United States at the age of 22, in 1958, to pursue a career in nursing in Milwaukee, Wisconsin and became a Naturalized US Citizen in July 1991. After retiring from nursing, she started her second career working part-time in market research, a field ideally suited to her warm and engaging personality.

Ruth is survived by her children, Tamara (Kent) Weaver, Candace Mitchem and Paul Sharp; her grandchildren, Khameron (Gabriela) Mitchem and Kharrington Mitchem; her great-grandson Felix Mitchem; her brother, Howard Manz; her sisters-in-law Ethel Benham and Dorothy Manz; as well as many nieces and nephews and her devoted friends Dianne Cutler and Debbie Saddler.

She is predeceased by her husband, her parents, and her brother, Oscar Manz.

One of Ruth's greatest joys in life was visiting her favorite restaurants with her friends and children. She had a life-long love affair with desserts and often had to be reminded that the meal came first and dessert second. She was fascinated with everything dolphin related and one of the high points in her life was when she participated in a dolphin interaction experience at Sea World in San Antonio, where she was able to feed and pet the dolphins.

Due to COVID restrictions, the family will not be able to hold a funeral at this time. There will be a grave-side service in the Summer of 2021, when her ashes are interred next to her husband's, in East Liberty, Ohio. The family requests in lieu of flowers, donations can be made to the North Texas Food Bank.
LINKS
Metrocrest Funeral Home - Carrolton
Bellefontaine Examiner
http://www.examiner.org