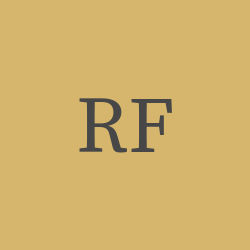 Ruth
Le Ann
Fazio
Did you know Ruth? Please share your stories and photos, and help spread the word about this page!
Ruth Le Ann (Den Adel) Fazio passed away December 21, 2021 after a long battle with melanoma and dementia. She died with her son Paul P. Fazio and daughter-in-law Jill (Hiser) Fazio at her bedside, holding her hands and speaking words of love and comfort to her as she passed peacefully.

Ruth was born on October 9, 1926 in Pella, Iowa to William Den Adel and Johanna (Van Engelenhoven) Den Adel. Ruth was the second of four children along with older brother Donald, and younger sisters Joyce and Fern. They were a true Iowa farm family with deep roots in the Pella Community. In 1949 Ruth was selected as a Tulip Princess in the towns "Tulip Time" Festival.

In the early 1950's, Ruth made the bold choice to leave the farm for the big city of Des Moines, Iowa where she worked in the accounting office of Standard Oil. She was proud to be an independent working woman at a time when few of her peers chose that path.

In 1952, Ruth met Peter P. Fazio on a blind date. It was a whirlwind romance of opposites as the Catholic Italian Big City Boy swept the Lutheran Dutch Farm Girl off her feet. They were married at St. Ambrose Cathedral in Des Moines just 6 months after their first date.

After eventually settling in Kansas City, Pete and Ruth welcomed son Paul P. Fazio in 1963. In addition to running the household, Ruth worked at the Alameda Plaza Hotel.

The greatest joy of the second half of Ruth's life arrived in 1997 when granddaughter Alexandra H. Fazio was born, and again in 2000 with the arrival of Mia K. Fazio. Ruth was an active and engaged grandmother, always ready to help with her girls. She attended every school activity the girls participated in and was a willing ear when her daughter-in-law called to discuss the smallest detail of the children's health and well-being.

Ruth lived an active life and took great pride in her seemingly never-ending good health. She loved to talk about the long walks she took and the single medication she needed all through her 80s.

Like so many others however, Ruth's health began to deteriorate when she turned 90. Her memory began to fade and she soon stopped recognizing family and friends. The family decided to turn their sadness into smiles when during Ruth's 93rd birthday celebration she informed them she was actually 103. She had always hoped she would live to 100 so it was their pleasure to allow her to believe she had made it and rejoice with her.

Sadly, Ruth did not actually make it to 100. After some bouts with melanoma and the hardship of living with dementia, Ruth passed away at the age of 95.

She was preceded in death by her father, William Den Adel; her mother, Johanna (Van Engelenhoven) Den Adel; brother, Donald Den Adel; sister, Joyce (Den Adel) Brown; and her beloved husband, Peter P. Fazio.

She is survived by her son, Paul Fazio, daughter-in-law Jill (Hiser) Fazio; granddaughters, Alexandra and Mia Fazio all of Zionsville, IN; sister, Fern (Den Adel) Uitermarkt of Pella, Iowa; and many nieces and nephews.

The Family would like to thank the staff at Independence Village of Zionsville, particularly Nurse Sherri for the wonderful care they provided for Ruth. They would also like to thank the fantastic people of Brighton Hospice who not only cared for Ruth but educated and assisted the family in the process of helping Ruth in her final stage of life.

No services are planned at this time. In lieu of flowers, the family would request donations to The Humane Society for Boone County, 5366 Indianapolis Road, Whitestown, IN 46075.

Arrangements entrusted to Aaron Ruben Nelson Mortuary. Online condolences may be made at www.arnmortuary.com.
LINKS

A.R.N. Funeral & Cremation Services
http://www.arnmortuary.com
Oskaloosa Herald
http://www.oskaloosaherald.com