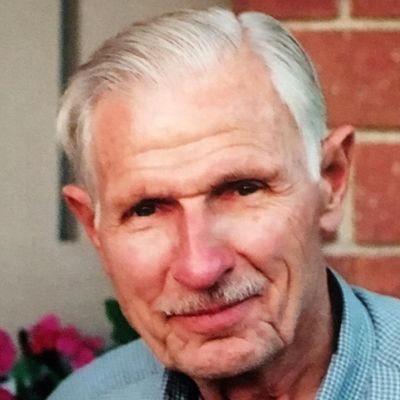 Russell
Eugene
Lubbers
What do you remember about Russell? Share your stories and photos here, and invite others to come share their memories.
On the afternoon of October 5, 2019, Russell Eugene Lubbers went home to Glory after a long and Grace-filled life on this earth.

Russ was born in Holland, Michigan, to Gerrit Henry and Jennie (Oetman) Lubbers on November 20, 1927, the 5th of 6 children. When the Depression hit, the family moved to the farm in East Saugatuck where Russ grew up working hard, with few luxuries, but not knowing any differently. Life was rich in all the ways that mattered.

Following graduation from the 8th grade, Russ' formal education ended, and he went to work for the railroad. WWII ended just as Russ' draft number came up, so when the Korean Conflict began, he was one of the first to be drafted. Russ served in the US Army from 1950-1953 and his tour of duty took him to the front lines in Korea.

On leave from the Army, he met and later married Berness VanderWall. They were blessed with three children; Michael, Daniel, and Sue. They raised their children in West Michigan, teaching them to love the outdoors and God's great world, but more importantly, to love and serve their Lord and others.

Russ worked for General Electric in Holland, Michigan as a machinist for over 30-years, but he had the heart of a missionary. He was not afraid to share his faith, and even though "Adios" was the only Spanish word he knew, he spread God's love to the migrant workers that passed through the fruit and vegetable fields of West Michigan each summer.

After retirement, Russ and Berness spent their winters in Arizona, where Russ continued his ministry on the streets of Phoenix, again sharing the Hope of Salvation to those without hope.

Russ and Berness' final years were spent in Montana, near two of their children. His wife of 63 years passed away two years ago. Russ is survived by his three children, Michael (Sue) of Prairie Village, KS; Dan (Laurie) of Bozeman, MT, and Sue (Martin) Kimm of Manhattan, MT; six grandchildren and 12 great-grandchildren. Russ is also survived by his sister, Alma Bredeweg of Zeeland, Ml and his sisters-in-law, Millie Lubbers of Holland, Ml and Muriel Moelker of Jenison, Ml, along with numerous nieces and nephews.

He was preceded in death by his parents; wife, Berness; daughter-in-law, Arlene Lubbers; brother, Jerald Lubbers and his wife, Alida; brother, Don Lubbers; sister, Sarah Kouw and her husband Harvey; sister, Shirley Buter and her husband Ken; brothers-in-law, Art Bredeweg and Bill Moelker.

A memorial service will be held on Saturday, Oct. 12 at 10:00 am at Bethel Christian Reformed Church in Manhattan. Private family interment will be held in Meadow View Cemetery.

Memorials may be made in Russ' name to: The Bible League, 3801 Eagle Nest Dr., Crete. IL 60417.


LINKS
Dokken-Nelson Funeral Service
The Holland Sentinel
http://www.hollandsentinel.com

Bozeman Daily Chronicle
http://www.bozemandailychronicle.com