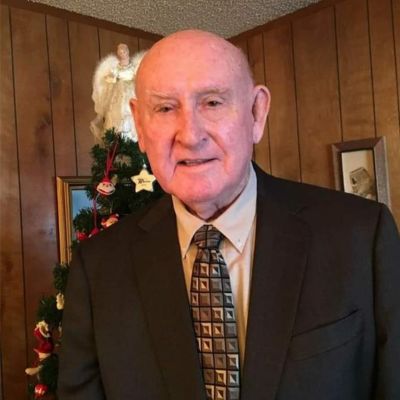 Roy J.
Stegall
Did you know Roy J.? Please share your stories and photos, and help spread the word about this page!
Roy J. Stegall, age 88, passed away peacefully, surrounded by his loving family on Wednesday, May 25, 2022 in Taft, Texas. He was born on September 19, 1933 in Paris, Texas to Henry Wilson Stegall and Hattie Pearl Montgomery.

Roy graduated from San Benito High School in 1952 and went on to attend college at Texas A&I University where he graduated in 1956 with his teaching degree. In 1956 Roy accepted a job in Taft as the Jr. High Math Teacher. It was there that he met Karen in 1958 as she was the science teacher. They dated for two years and were married in 1960. Roy taught math till 1962.

Roy and Karen had two children between 1960 and 1970. Todd and Jill brought them great joy. In 1962 Roy took on a whole new family as the Taft High School Head Basketball Coach. Roy and his team won many honors and awards. He was most proud of being in the Coastal Bend Coaches Association Hall of Honor. In 1987 Roy left coaching to become the Taft High School Assistant Principal where he remained till his retirement in 1995; he served Taft ISD for 39 years.

After his retirement Roy and Karen traveled and visited with grandbabies. Roy had a drive to serve his community and ran for City Council where he became Alderman for Ward II from 1999 to 2013. Roy received many honors over the years, some include Kiwanians Club President and Kiwanian of the Year in 1990.

Roy was a loving father, grandfather, uncle and friend who will be dearly missed.

He is preceded in death by his parents; loving wife of 59 years, Karen A. Stegall; brother, James Stegall; sisters, Pauline Rumlow, Lorene Hutchins, and Bobbie Nell Boykin.

Roy is survived by his children, Todd (Tanya) Stegall of Portland, Texas and Jill (Kenneth) Brelsford of Portland, Texas; grandchildren, Dmitriy Stegall and Michael Stegall of Portland, Texas, Cody Brelsford of Corpus Christi, Texas and Quentin Brelsford of Trinity, Texas; great granddaughter, Alisia Brelsford of Trinity, Texas; and numerous nephews, nieces, cousins, and friends.

Family will be receiving friends from 5:00 PM to 8:00 PM on Monday, May 30, 2022 at First Baptist Church, 420 Green Ave, Taft, Texas 78390. A Funeral Service will be held at 11:00 AM on Tuesday, May 31, 2022 at the First Baptist Church in Taft, Texas. Burial will follow at Palms Memorial Gardens, 4335 C.R. 3567, Taft, Texas.

The Stegall Family would like to acknowledge and thank Maria Rodriguez and Becky Mata with Gracia Hospice.

Arrangements are entrusted to Holmgreen Mortuary, 2061 East Main Street, Alice, Texas.

Condolences for the family may be offered at www.holmgreenmortuaryinc.com and shared via Holmgreen Mortuary Facebook.
LINKS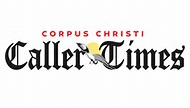 Corpus Christi Caller-Times Obituaries
http://www.caller.com