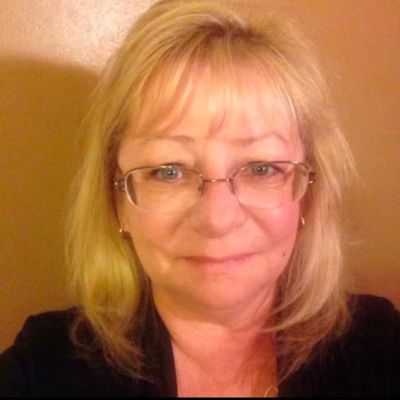 Roxanna "Roxie"
Wood
What do you remember about Roxanna "Roxie"? Share your stories and photos here, and invite others to come share their memories.
With profound sadness we announce the passing of Roxanna (Roxie) Wood, 66, our loving and devoted wife, mother, grandmother, daughter, sister, and friend. She gained her wings on December 9, 2021 in Franklin, IN.

Roxie was a dedicated wife and mother first and foremost. She treasured her husband, children, and grandchildren and embraced every moment with them. She cared deeply for her family and neighbors. She did this not out of obligation, but because of who she was. She was always the first to offer help because of her compassionate spirit.

Roxie was born to parents Harold and Edna Cox (Eckert) on September 26, 1955 in Greencastle, IN. She graduated from Cloverdale High School in 1973. She is preceded in death by her beloved father, Harold. Roxie was a longtime caregiver for her surviving mother and their relationship was an unbreakable bond between mother and daughter.

Roxie is survived by her husband of 32 years Steve Wood. Married on August 19, 1989, Roxie and Steve spent time together building planes, traveling, and enjoying life with their many close friends. Roxie would want them all to know she loves them very much and hopes they live on in her memory.

Roxie spent the last 30 years working as a full time book keeper. Many of those years were spent at their family owned business Spears Auto Parts where she not only maintained the book keeping but was a jack of all trades and took on many roles all while offering a friendly face to the many loyal customers at the longtime local parts store.

Roxie is survived by her siblings and many nieces and nephews...some of which would describe her as their second mother. Roxie is also survived and greatly missed by her son's Wayd, Wayne (Andrea) Barger, and step son Rick (Kristi) Wood. She is forever remembered by her grandchildren Aubrey Barger, Jude Barger, Alivia Dugger, Rickie Lynn (Tyler) Steber, and Brittaney (Joey) Miller. Her legacy will be carried on by her 5 grandchildren and 6 great grandchildren and her sweet four legged girl Lu.

Please join us in celebrating the life of Roxie and all of the love and light she brought to our lives. A Celebration of Life Service will be conducted on Friday, December 17th at 2:00 p.m. at Flinn and Maguire Funeral Home, 2898 North Morton Street, (U.S. 31 North) in Franklin with visitation on Friday, December 17th from 12:00 p.m. to time of service at 2:00 p.m. at the funeral home. Burial will follow at Greenlawn Cemetery in Franklin, Indiana.

Expressions of caring and kindness may be received to the family at www.flinnmaguire.net
LINKS

Flinn & Maguire Funeral Home, Inc.
Banner-Graphic
http://www.bannergraphic.com