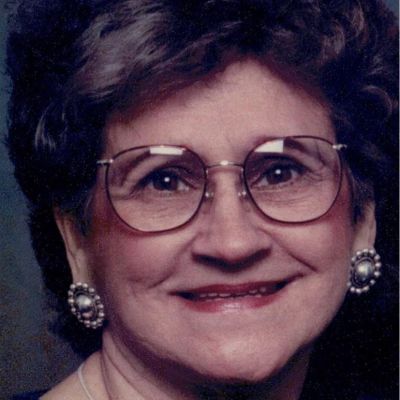 Rosie
Nancy
Branch
Join us in celebrating Rosie—please share your stories and photos, and help spread the word about this page!
Rosie Nancy Branch of Hattiesburg, MS, passed away September 1, 2021, at 93 years old. Services to celebrate the life of Rose Branch will be held at 1:30 p.m. at the Hattiesburg Chapel of Moore Funeral Home with interment in Highland Cemetery to follow. Dr. Dean Register will officiate the services.

She was born May 8, 1928, in Vina, Alabama. She was preceded in death by her husband of 70 years, Tillman "Tee" Branch, Jr., parents, Fred Mahan and Mary Thorn Mahan, brothers Woodrow Mahan, Monroe Mahan, Eldridge Mahan, sister Winifred Mahan McCalpin, son-in-law Dennis Allen, and great-grandson Dutch Tillman Binion. She is survived by three daughters, Jan Allen of Morgan Hill, CA, Donna Young (Larry) of Aiken, SC, and Beverly Conerly (Don) of Hattiesburg, MS; two sons, Sam Branch (Linda) of Madison, MS, and Dennis Branch (Racquel) of Hattiesburg, MS; 19 grandchildren and 25 great-grandchildren; and two former daughters-in-law Gaye Branch Easter of Ocean Springs, MS and Carolyn Branch of Kinston, NC., and special friend Vickie Frith.

Rose married the love of her life, Tillman, on March 3, 1945, after a whirlwind romance that lasted one week. She knew he was "the one" when they first met, and he knew he had to marry the prettiest girl he had ever seen before someone else did. Married for 70 years, Rose and Tillman grew up together while moving through small towns in Mississippi, eventually settling in Pascagoula, MS. This is where Rose and Tillman made their home to raise all five of their children.

As a young mother, Rose spent her days loving and tending to her children, giving them her best throughout their life. Sewing their clothes, cooking their meals, and taking them to church, Rose made sure they were clothed, fed, and filled with Jesus' love and teachings. As they grew into adults, Rose shared a love of American Girl Dolls with her daughter Jan; a love of jewelry and clothing with her daughter, Donna; and a love of fine cars, especially Cadillacs, with her son, Dennis.

As a fun and fabulous grandmother, Rosie gave her grandchildren everything she wished for when she was younger: sticks of Doublemint Gum whenever they wanted it, a junk drawer full of Nutter Butters and Little Debbie snacks, free reign over the television to watch whatever soap operas they wanted to, and rides to Singing River Mall whenever she thought they wanted to shop.

Shopping was one talent Rosie learned later in life, and she was the best in town. She made friends with every sales clerk in Pascagoula and Hattiesburg. If there was a sale, she was the first in line. Her charm and smile would win over even the grouchiest cashier, and they would give her their employee discount just because they liked her. She was also a fantastic cook, known for her cornbread, potato soup, and dressing. She always made sure her husband was fed with his favorite foods, and he loved her for it. Rosie loved Jesus, and her Christian faith was an example to all. In her later years, she really enjoyed her Audio Bible recordings from the Blind Foundation of Mississippi. She said hearing the scriptures read to her gave her the voice of Jesus, and she loved to listen to Him.

She was beautifully cared for by her daughters, Jan and Donna, her son Dennis, and the medical staffs of Wesley Medical Center, BeeHive Homes Assisted Living, and the Solace Hospice Group. Rosie's grandchildren, great-grandchildren, and all those that loved her are forever grateful for the compassion and kindness she was given in her final days.

Visitation for Rosie will be at 12:30 p.m. until 1:30 p.m. on Saturday, September 4, 2021 at the Hattiesburg Chapel of Moore Funeral Home.
LINKS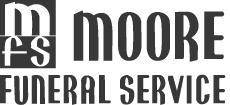 The Mississippi Press
http://www.gulflive.com