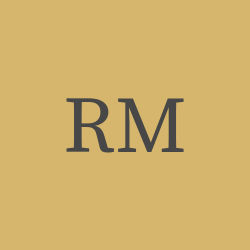 Rosemary
Ann
Maher
Join us in celebrating Rosemary—please share your stories and photos, and help spread the word about this page!
A beautiful woman with a voice like an angel who carried this family for nearly sixty years has passed.

Rosemary Ann Maher, daughter of Otto and Christine (Thom) Bruner was born April 19, 1939, at Wagner, South Dakota, and died February 23, 2022 at her Spearfish home surrounded by her loving family.

She married William D. Maher at St. Peter and Paul's Catholic Church in Pierre on June 22, 1963. To this union seven children were born. Twin daughters, Michelle and Patricia; sons, Michael(Jeanne) and Patrick John (Lisa); daughters Mary Cook (Allen), Teresa Bartlett (Frank) and Colleen Thompson (Charles).

Also blessed to share her life are grandchildren: Heather McQueen, Mia Semmler, Samantha Nordbye (Shawn), Andrea and Joel Thompson, Nicole, Max, Christina, and Jennifer Bartlett, Kathleen Cook, and Peyton Higgs, as well as great-grandchildren; Zachary Hagemann and Victoria Nordbye.

Though a stay-at-home mom, Rosemary was deeply involved in her children's activities, never missing a performance, activity or game. While making sure that her family was well taken care, she was also secretary of the South Dakota Amateur Softball Association for nearly forty-two years, assisted in a family restaurant operation, and an insurance adjusting firm. Rosemary shared her talents as a soprano soloist in the Pierre and Sturgis Catholic Churches and her faith as she enjoyed being active in Catholic Daughters.

Rosemary loved to travel, be it anywhere from the Alamo to Alaska to Europe, including Mediterranean countries and the British Isles. She loved river cruises and trips to the Hawaiian Islands. Her children received many postcards from around the world.

Rosemary suffered a massive stroke on August 20, 2015, losing verbal skills among other things, while generally maintaining her patience and composure. In February of 2021, she was diagnosed with terminal cancer.

Rosemary was preceded in death by her parents, brothers, Charles and Daniel, sister Marilyn, and twin daughters Patricia Ann and Michelle Marie.

Kinkade Funeral Home of Sturgis is entrusted with arrangements with inurnment at a later date at Black Hills National Cemetery. The family will receive friends at Kinkade Funeral Home from 5:30 - 7:00 followed by the Rosary on Friday, February 25. Funeral mass will be on February 26 at 10:00 AM at St. Patrick's Catholic Church, 141 Siever St., Lead, South Dakota, followed by a luncheon.

Deepest appreciation to the wonderful caregivers of the Northern Hills Hospice. Your kindness and compassion will never be forgotten. Thank you to the St. Patrick Altar Society and Fr. Leo Hausmann.

Condolences may be sent to www.kinkadefunerals.com.
LINKS
Argus Leader
http://www.argusleader.com