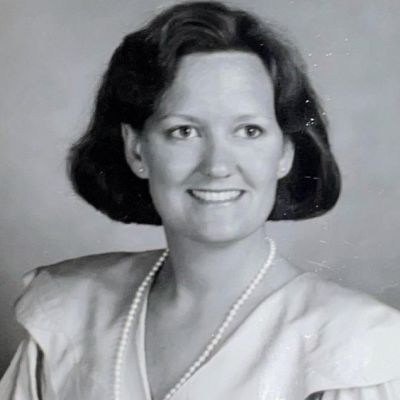 RoseAnn M.
Lee
How do you know RoseAnn M.? Please share your stories and photos, and help spread the word about this page!
When looking at the many volumes of old family picture albums that RoseAnn had organized and kept, some might think it was over the top. But, if you knew RoseAnn, it all made sense. On Friday, March 12 she found peace, in a place where there is no suffering. Although, we feel the pain of her loss, we rejoice in the life she lived, and the wonderful gifts she leaves behind. Her love of family and friends was central to her life and to who she was as a person. She leaves the example of faith and courage and a never surrender attitude in the face of immense challenge.

RoseAnn was born in Washington, NC and grew up in nearby Greenville. Her love for Eastern NC came from years visiting family and friends from Swan Quarter to Raleigh. She attended the public school system in Greenville, graduating from Rose High School. From there, she attended and graduated with a two-year degree from Saint Mary's College in Raleigh. She then attended and graduated from UNC Chapel Hill, majoring in History. Many life-long friendships came from her years in Raleigh and Chapel Hill.

Upon graduation, she found the job that truly fit her skills and her passions with North Carolina Employment Security Commission. She started in Greenville, then career moves at ESC took her to Ahoskie, and then to Wilmington. While at ESC, RoseAnn was recognized for her significant accomplishments fulfilling the employment needs of small business, corporate and public sector organizations.

It was while visiting friends in Winston-Salem, attending a party on the banks of the Yadkin River RoseAnn met her future husband, Fitz Lee. They were married in May 1986 and for all the years following, their love and friendship formed the foundation of a lifelong partnership. Their lives together were an extension of RoseAnn's beliefs in family and the strength derived from those relationships.

RoseAnn spent the next three years helping manage and sell the services of a local staffing agency in Winston-Salem. At that point, she began her next great adventure and labor of love; being Mom. There has been no endeavor dearer to her heart than raising her daughter, Ann Spencer, and son, Fitzhugh. Seeing them grow and become wonderful young adults, and now with the loving addition of another family member, son-in-law, Austin Bass.

After making life-long friendships and carrying great memories from Winston-Salem, RoseAnn and family moved to Charlotte, which has been home for the past 25 years. Once again, RoseAnn finds herself surrounded by wonderful friends and loved ones. Beginning from her years at St Mary's, RoseAnn found another home - the Episcopal Church. Joining St. Paul's Episcopal in Winston-Salem, and then Christ Episcopal in Charlotte. Her volunteer experiences included being Sunday School teacher, Young Adults Forum Coordinator, and a member of the Alter Guild.

She loved the great outdoors - especially the beaches of NC Outer Banks. She loved reading and going to the movies. She loved music, and had a special affection for the alt-rock music of the 1980's.

RoseAnn is predeceased by her father, Dan Mayo; stepfather and uncle, Billy Mayo; and nephew, Spencer Mayo. She is survived by husband, Fitz Lee; son, Fitzhugh Lee; daughter, Ann Spencer Bass (husband Austin Bass); mother, Rosetta Mayo; brother, Dan Mayo (wife Sarah, niece Emily); brother, Spencer Mayo (wife Elizabeth, nephew Henry), Sister-in-law, Laura Lee Spencer (husband Bill, niece Carter, nephew William).

There will be a small burial service for family the week of March 15th, with a larger memorial event to take place at a later date.

In lieu of flowers, we ask for donations to NC Chapter of HD Reach (Huntington's Disease assistance), Attn: Kelly Yaworski, 2409 Crabtree Blvd, Suite 107, Raleigh, NC 27604; or Christ Episcopal Church, 1412 Providence Road, Charlotte, NC 28207. Robertson Funeral & Cremation Service is serving the family.
LINKS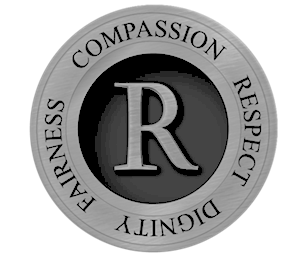 Robertson Funeral & Cremation Service

The Daily Reflector
http://www.reflector.com