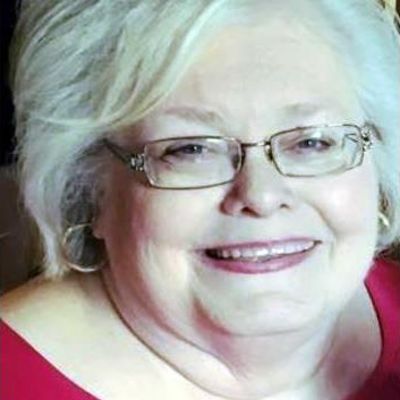 Rose
Marie
Tribulak Owings
Did you know Rose? Please share your stories and photos, and help spread the word about this page!
ROSE MARIE TRIBULAK OWINGS

Rose Marie Tribulak Owings of Alma, Arkansas passed away on February 23, 2021 at the Piedmont Henry Hospital in Henry County, Georgia. Funeral Service was held at Salem Baptist Church in McDonough, Georgia. Rosey was a consumate wife and mother to her family. She was the real source of strength behind her husband, John Major Owings Jr. She received numerous military awards from the Army. She was known throughout the State of Georgia as "Sweet Rosey". In Europe she received the coveted award as the "Family of the Year". Rosey's heart desire was for John to care for her family and worship one more time to hear Rick Statham preach. She grieved over missing her Sunday School Class, but continued sending sweet cards to her friends. For the past few months she suffered with pain, but always had a sweet smile on her face. In her last moments of life she asked "Lord Jesus Help Me! Help Me!" And He did. Rosey and John would have been married 47 years on June 7th. She had been a Pastor's wife and Chaplain's wife to John. In retirement she called John into the Kitchen and said "I've have stood on my feet and cooked for you and the kids for forty years. You have KP (Kitchen Patrol) for the next forty years." Rosey and John had two children: Jonathan Owings and Juliette Owings Gore, six grandchildren: MiKayla (deceased), Ronan, Blaise, Maddock, Sawyer and Foster. Rosey's ninety-five year old mother lives in Alma, Arkansas. Still living is: Dennis, Linda, John Tribulak and Nancy Tribulak Allen. At retirement Rosey was recognised by Major General Maria Britt for the support of military families the Strong Bonds Program throught the state of Georgia. Rosey was so proud of John for retiring in 2010 as Chaplain (Brigadier General) and the Joint Force Chaplain for Georgia. Truthfully John would never have survived without Rosey. They made a great Military Ministry Team. Rosey is with Jesus Christ and Mikayla now. Pray for her family. Haisten Funerals & Cremations, McDonough, GA, haistenfunerals.com
LINKS
Haisten Funerals & Cremations

Henry Herald
http://www.henryherald.com
Memories
Looks like something went wrong.
Reload the page and try again.