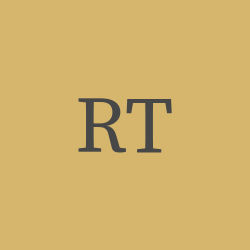 Rose
Ann
Toledo
Help us celebrate Rose! Please share your stories and photos, and invite others who remember Rose.
Rose Ann Toledo, 83, nee Kellywood, passed away on July 17, 2022, in Plano, TX. Rose was born on June 20, 1939, in Bisti, New Mexico, into the Salt Clan (?sh??h?), born for the Bitter Water Clan (T?d?ch'ii'nii) Her nali is Water Flows Together (T?'aheedl?inii), her cheii is Red Running into the Water People (T?chii'nii).

Rose attended/graduated from Wingate High School, Wingate, NM in 1963. She was the Modern Miss Navajo Nation (1960-1961). Upon graduating from high school, she moved to Farmington NM. She worked various jobs in sales at McClullans and Dan Boots & Saddles, in Farmington, NM before she began working at the Farmington Motor Vehicle Department in the early 1970s. She would eventually become the Manager until her retirement in 2001. During her retirement she enjoyed going to song and dances, spending time with family and friends, hanging out at the Bonnie Dallas Senior Center, going to the local casinos, watching her granddaughters play soccer, volunteering as an election poll worker, and volunteering in the Navajo Nation Foster Grandparent Program where she was known to many students as Grandma Roses.

Since mid-2019 Rose lived in Plano, TX at the Sunrise Independent Living Facility where she had many friends, enjoyed various activities, and especially enjoyed walking - putting many miles on her moccasins as a way to stay fit. She also enjoyed sitting outside under the gazebo listening to the birds, watching bunnies frolic, and cutting up her friends. As many know, Rose was very social and enjoyed meeting and talking to people. She made friends wherever she was. Rose enjoyed looking at flowers and had a green thumb for plants. She was able to rejuvenate plants when no one else could. Lastly, she enjoyed hearing about and following the lives of her grandchildren, great-grandchildren, nephews, and nieces. She will be greatly missed by all.

She was preceded in death by her parents Timothy and Ethel Kellywood, her husband Hugh Toledo, brothers Charles Kellywood, Albert Kellywood Sr., Timothy Kellywood Jr., Eugene Kellywood, and sister LaVina Kellywood. She is survived by her daughter Kelly Ann Gomez (Richard) of Gallup, NM, son Kevin Bahe (Margaret) of McKinney, TX, sisters Virginia Kellywood of Gallup, NM, Mary Huyser (Dan) of Ft. Defiance, AZ, and brother James Pioche Sr. of Shiprock, NM as well as grandchildren Joanna Beltzer, Rachael Gomez-Lujan, Richard Gomez Jr., Mateya Gomez, Dr. Brianna Sheridan, and Alyssa Ruiz, as well as six great-grandchildren.

A graveside service be held at Memory Gardens in Farmington, NM at 10:00 am August 6, 2022. Reception location will be shared at the service.

Ted Dickey West Funeral Home in Plano, TX is handling arrangements.
LINKS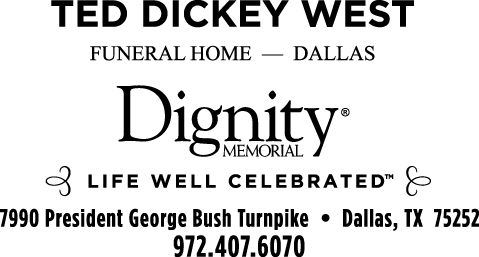 Ted Dickey West Funeral Home
http://www.dignitymemorial.com/ted-dickey-west-funeral-home/en-us/index.page
The Navajo Times
http://www.navajotimes.com
The Daily Times
http://www.daily-times.com